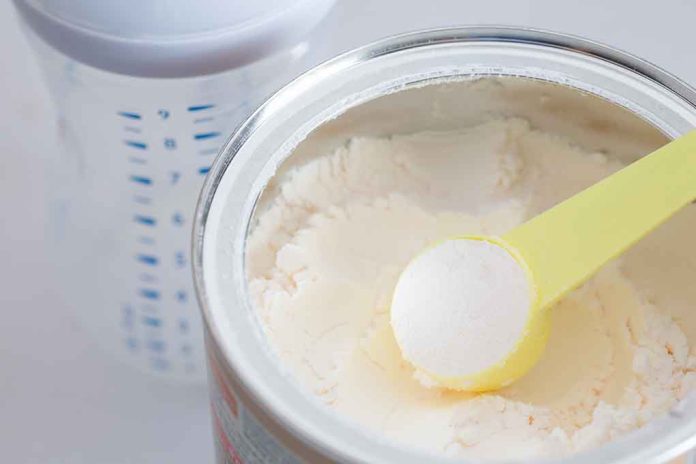 Pentagon CONFIRMS Problem – Military Bases Also Hit
(WatchDogReport.org) – The Pentagon says American military families face the baby food supply shortage everyone else is grappling with. On Monday, May 16, Spokesman John Kirby told reporters that the US government is committed to making sure all of our men and women in uniform — and their children — are adequately fed.
The Pentagon said military families are "not immune" to the baby formula shortage.

The Pentagon assesses that grocery stores on military bases ("commissaries") have about 50% the normal amount of baby formula on their shelves in the U.S. and about 70% overseas.

— Kristina Wong 🇺🇸 (@kristina_wong) May 16, 2022
Kirby notes that the current situation at military installations both at home and abroad isn't dire. Commissaries in the states are at an average of 50% stock, and overseas stores are even higher at 70%. While there's no guarantee that those numbers won't result in shortages at specific bases, overall, there is no worry that any families are in immediate danger … yet.
The shortage was caused by a shutdown and voluntary recall of all baby formula made by Abbott Labs. The company recently reached a deal with the FDA to reopen its Sturgis plant, the site of the original problem. However, even with the plant ready to open within two weeks, it could take a while for consumers to see product levels in stores return to normal.
With the crisis seeming to worsen, is the government doing enough? What else is it doing in Washington to try to stop this, and what are they doing to make sure it doesn't happen to more of America's food supply at a time when a trip to the grocery store already seems like a game of chance?
Copyright 2022, WatchDogReport.org