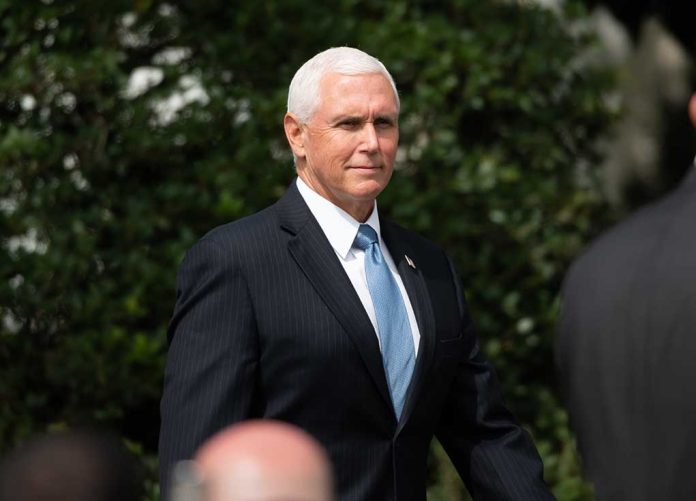 (WatchDogReport.org) – Presidential candidate and former Vice President Mike Pence reaffirmed during an August 5 interview with CNN his stance on the 2021 Capitol riots. The GOP hopeful told host Dana Bash he feels no regrets about ignoring purported pressure from former President Donald Trump to overturn the 2020 presidential election.
Pence explained that day Trump was "convinced" that he had "some right" to return or reject electoral votes, even when no vice president in US history had "asserted that right." He then said no one should ever have "the right" or "authority" to unilaterally decide the outcome of the US presidential election.
When asked about the days before the Capitol riots, Pence told Bash that Trump discussed rejecting votes. The former vice president then said that Trump's lawyers suggested returning votes to the states.
Pence said that the former president's team asked him to overturn the presidential election, while he had no constitutional right to take that step. The GOP presidential candidate then told the CNN host that the US presidency belongs to the American people and no one else — not even the commander-in-chief.
This is not the first time Mike Pence has made these claims. The GOP leader said that Trump demanded to choose between him or the Constitution when launching his presidential campaign in June. At that event, the former vice president told the crowd that Trump's reckless words endangered everyone at the Capitol in 2021. He added that Trump was wrong in 2021 and is also wrong right now, pointing out he will always remain loyal to the American Constitution.
While the presidential candidate has maintained that the former president was entitled to the presumption of innocence, he said he had concerns about the First Amendment. However, he expressed confidence that his lawyers would address this issue.
Copyright 2023, WatchDogReport.org