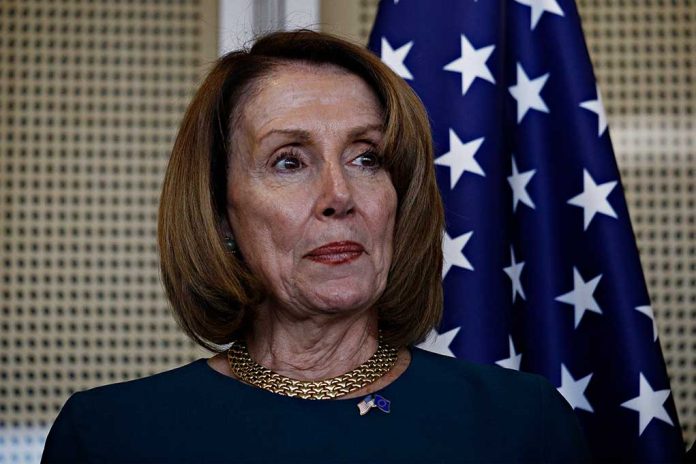 (WatchDogReport.org) – Former House Speaker, California Democrat Nancy Pelosi, is shying away from announcing any plans to run for reelection in 2024. During a recent interview, Pelosi said she's "enjoying" her service right now instead of making "any political plans." She also told host Dana Bash that the "new members" are great, praising House Minority Whip Katherine Clark and House Minority Leader Hakeem Jeffries. Pelosi said both democrats are showing "wonderful" leadership.
When asked about a timeline for an official announcement, the former speaker told Bash, "We'll see." However, Pelosi pointed out that the Democratic Party needs to make sure that "our flag is still there." She then said that the values of the United States are currently "at stake" because of what former President Donald Trump "has put forth."
In another part of the interview, Bash asked Pelosi about the current scandal involving Hunter Biden. The former speaker said she believes that Republicans in Congress are making a "ridiculous clown show" with the hearings about President Joe Biden's son.
Pelosi also referenced Democratic presidential candidate Robert F. Kennedy Jr, who gave testimony before Congress during a hearing on government censorship. Kennedy accused many Democratic leaders of allegedly trying to censor him while denying numerous accusations of anti-semitism and racism.
The former speaker also blasted another Congress hearing that included the two IRS whistleblowers. They both claimed the US Department of Justice's investigation into Hunter Biden was "deeply" politically influenced. Pelosi complained that explicit photos that included President Joe Biden's son were shown during that hearing.
Since 1987, the 83-year-old Democratic leader has represented the 11th Congressional District of California. Pelosi served as the House Speaker from 2007 to 2011. She eventually repeated this role in January 2019 before officially stepping down in 2023.
Copyright 2023, WatchDogReport.org