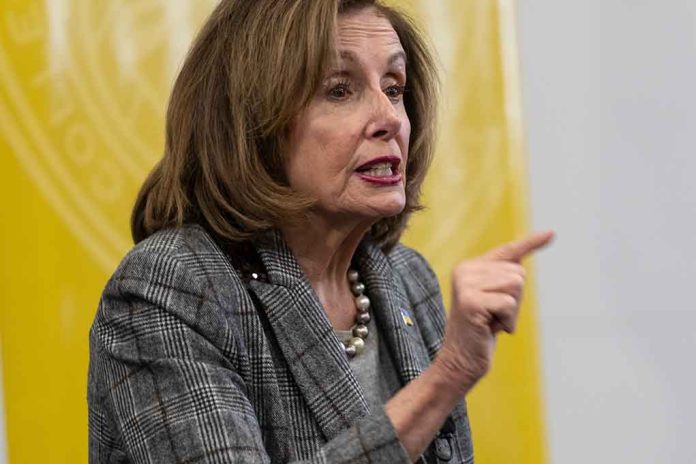 (WatchDogReport.org) – Just about anyone with a phone has received what is commonly called a "robocall." The calls come in at the worst time of the day or sometimes outside of business hours. Most of the time, the person on the other end of the line is a telemarketer trying to raise money for a cause or attempting to sell a product or service.
Americans find robocalls annoying, and the nation's collective disdain was even documented in the primetime television show classic Seinfeld. The title character, Jerry Seinfeld, receives a robocall and facetiously requests to call the telemarketer back at home. The telemarketer refuses, and Seinfeld famously says, "Well now you know how I feel," and slams the receiver down.
In 1991, the Telephone Consumer Protection Act was signed, allowing telephone owners to list their phone numbers with a Do Not Call list. The Act provides for judicial remedies if someone on that list continues to receive calls or texts.
Enter 83-year-old California Democratic Representative Nancy Pelosi and Jorge Rojas of Bolingbrook, Illinois. Rojas joined the Do Not Call list in 2008. However, from November 2021 to July 2022, Rojas received repeated robocall text messages from Pelosi's fundraising campaign. He sued Pelosi for violating the 1991 Act, filing a federal lawsuit in the Northern District of Illinois.
Rojas alleged frustration, invasion of privacy, and a negligent disregard for his rights under the 1991 Act. His lawsuit requested damages of $1500 per text message from Pelosi. With a total of 21 text messages, his total demand was $31,500.
Attorneys for Rojas motioned to dismiss the lawsuit in February, but the reasoning has now been made clear by recent campaign financial disclosures. Pelosi's records show a payment to Rojas of $7,500, and the distribution category is listed as "settlement." It was a win for Rojas and, vicariously, for all Americans.
Copyright 2023, WatchDogReport.org