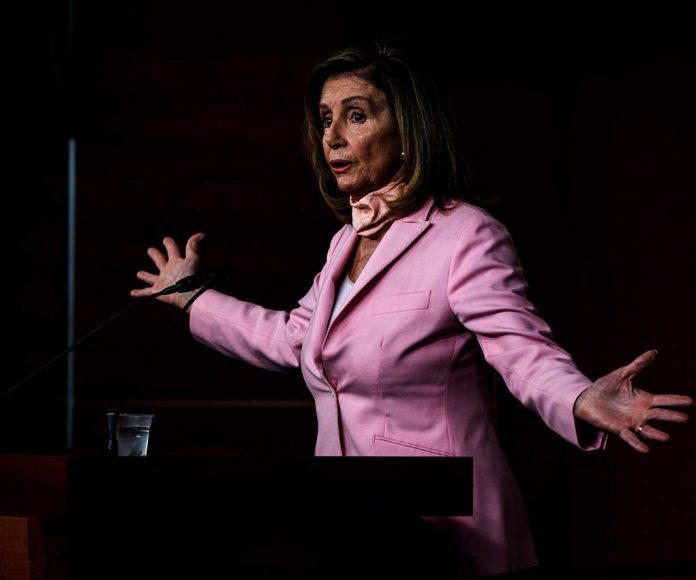 Pelosi VIOLATES Church Decree – Does it Anyway!
(WatchDogReport.org) – Two recent stories have mated together to give birth to a new headline. First, Speaker of the House Nancy Pelosi (D-CA) was banned by Archbishop Salvatore Cordileone of the archdiocese of San Francisco from receiving Holy Communion in her home church. Second, the Supreme Court of the United States (SCOTUS) overturned the 1973 abortion ruling of Roe v. Wade.
The speaker is on what she said is a family vacation to Rome where she decided to attend a Catholic mass overseen by Pope Francis. One of the priests interacting with the attendees gave her the sacraments of Holy Communion. There's no indication that either man knew she was there or, in the case of the one who administered them, who she was.
I wouldn't make much of #NancyPelosi's receiving Communion at the Vatican today. Who knows if the priest knew who she was? I *would* make much of Pope Francis's new apostolic letter on the Liturgy, which sets forth a welcoming approach to the Eucharist…

— James Martin, SJ (@JamesMartinSJ) June 29, 2022
In the past, the Pontiff has made his position on abortion very clear, labeling it "murder." He also said, "whoever has an abortion, kills," in a talk with reporters during a flight on his official airplane in September 2021. This is as straightforward as it gets, as is the Catechism of the Catholic Church, which says that "direct abortion" violates the fifth commandment. Since the SCOTUS decision, Pelosi has been even more vocal in her support of the Pro-Choice movement, putting her at direct odds with the church.
What's your opinion? Is it possible that Pelosi used this occasion to allow the mainstream media to make it appear that Pope Francis was overruling the American bishop's decision? Do you think he would have stopped her if he knew she was in attendance?
Copyright 2022, WatchDogReport.org