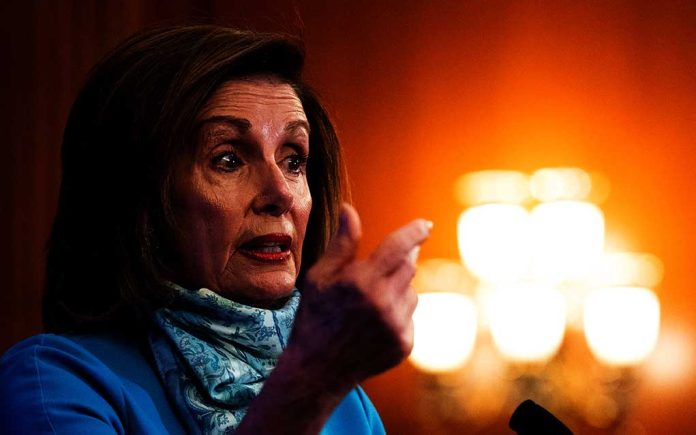 (WatchDogReport.org) – Outgoing (much to many conservatives' delight) Speaker of the House Nancy Pelosi (D-CA) issued a directive that no doubt helped some congressional staffers to ring in the new year with just a bit more to toast. For the third time in recent history, she raised the ceiling on how much money they can earn to up to $212,000 per year for those working in the House of Representatives.
House @SpeakerPelosi boosted the maximum rate that lawmakers can pay House staff as one of her final acts before handing over the speaker's gavel.

It is the 3rd time Pelosi has raised the maximum House staff salary since last year. https://t.co/PO1777UBbu

— The Epoch Times (@EpochTimes) December 31, 2022
In a message posted to the official speaker webpage (which is no longer available but was widely quoted by various news outlets), Pelosi said this move was done for several reasons. First, she says that it will bring wages into line with what people in similar positions are paid in the executive branch.
Another issue Pelosi says this will address is the ability of the representatives to both attract and keep top-notch people who might otherwise move to positions in the private sector. It does bring with it an unusual situation; now, some employees will be making more money each year than their bosses whose (base) current government paycheck is set at $174,000 annually.
Back in May 2022, Pelosi set the ceiling at $203,700 per year while at the same time setting a minimum salary for full-time employees at $45,000 yearly. This move came shortly after nonpartisan think tank and advocacy group Issue One released a report that said 13% of "DC-based congressional staff" made less than what is considered a living wage for those residing in the nation's capital in 2020.
The report incorporates a definition put forth by the Massachusetts Institute of Technology (MIT), which says a living wage is simply "a minimum subsistence" level that excludes things such as dining in restaurants, entertainment, vacations, or savings and investments. Before the minimum was put in place, each Congressperson was responsible for determining pay scales in their office, which led to people doing the same jobs having a wide difference in their paychecks.
Copyright 2023, WatchDogReport.org