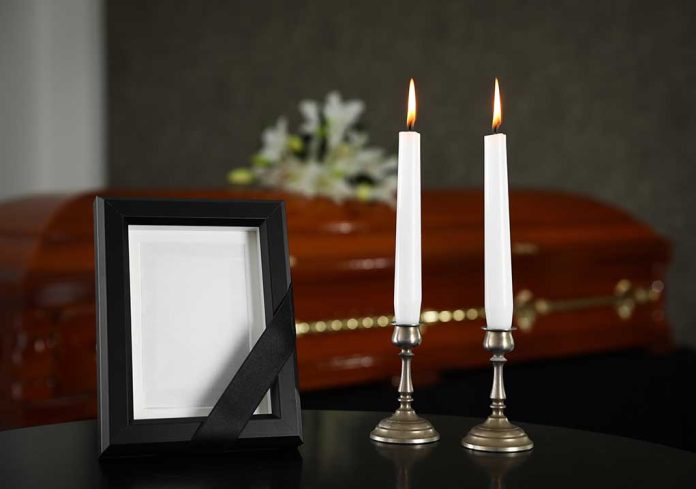 (WatchDogReport.org) – On April 19, the Christian Broadcasting Network (CBN) announced its founder's wife, Adelia "Dede" Robertson, passed away in Virginia Beach at the age of 94. Former GOP presidential candidate Pat Robertson and Dede had 4 children together, along with 14 grandchildren and 23 great-grandchildren. Mrs. Robertson was a founding member of the CBN, an organization started by her long-time husband in 1960.
JUST IN: Adelia "Dede" Robertson, the wife of televangelist and Christian Broadcasting Network founder Pat Robertson, died at their #VirginiaBeach home on Tuesday, CBN announced. She was 94 years old. https://t.co/KLaVDZqQP0

— WTKR News 3 (@WTKR3) April 20, 2022
Adelia met Mr. Robertson while earning her nursing degree at Yale, the beginning of a lifetime together building a family, a network, and a campaign for President of the United States. In fact, when her husband was running for president in the late 80s, she traveled to 52 cities to gather support from American voters across the country for her better half. She also did a tremendous amount of traveling to spread the word of the CBN ministry around the globe and participate in many humanitarian efforts the world over.
While standing by his side during his bid and throughout the success of CBN, Dede Robertson had many accomplishments in her own right. She was not only a mother, wife, and nurse but also a successful author, interior decorator, US delegate, and a positive role model for her family.
Her husband stated in her obituary that she was a "woman of great faith" who led an "extraordinary life."
Copyright 2022, WatchDogReport.org