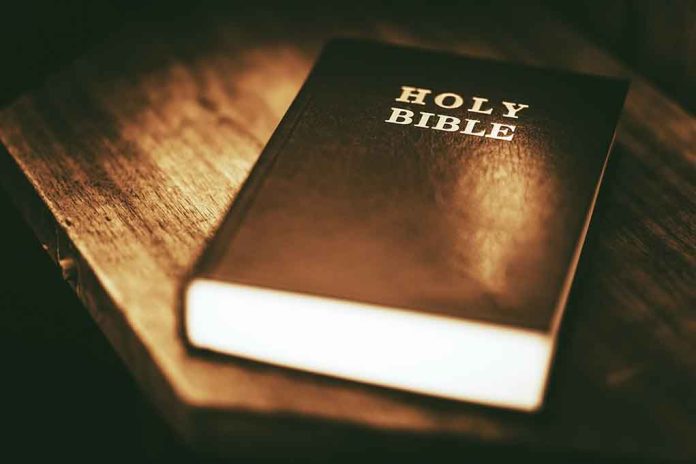 (WatchDogReport.org) – A transgender pastor recently compared the Nashville school shooter to Jesus. Micah Louwagie is a pastor at St. Mark's Lutheran Church in Fargo, North Dakota. She made the comparison during a Sunday service to mark the beginning of the Holy Week that leads up to Easter. The pastor, who uses they/them pronouns, said the persecution of Jesus Christ is similar to that of transgender people in modern society.
"There are a significant number of people who have deemed that the fact that the Nashville shooter happened to be a trans person, so it's been reported, is just the excuse they need to call for the eradication of trans folks," Louwagie said.
Audrey Hale, who was 28 years old and identified as male, shot and killed six people, including three children, after smashing her way into the Covenant Christian school in Nashville, Tennessee, on March 27th. Some commentators and social media users defended Hale's actions as the inevitable consequence of "anti-trans" legislation passed by lawmakers in Tennessee and other states. Transgender activists are also concerned that the killings could be used to erode gains they have made.
Police shot and killed Hale at the scene and later said that she had left a manifesto detailing the reasons for the attack. The particulars of this have not been made public.
Tennessee is among several states to pass legislation that trans activists perceive as an attack on their rights. In February, Governor Bill Lee signed a law banning so-called gender-affirming care for children and preventing them from attending drag shows. Gender-affirming medical treatment involves the administration of drugs known as puberty blockers. These stop the physical development of children as they reach puberty.
Drag shows contain men dressed as flamboyant female characters performing dance acts on stage.
Copyright 2023, WatchDogReport.org