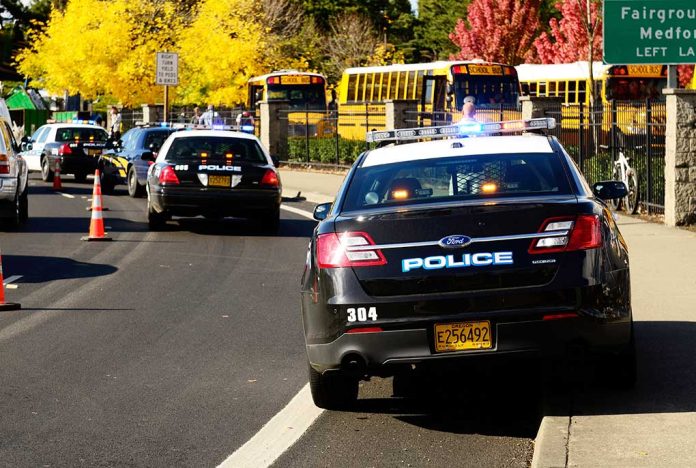 (WatchDogReport.org) – On November 30, 15-year-old Ethan Crumbley and his parents met with administrators at Michigan's Oxford High School. Some time after the meeting concluded, the teenager walked into a bathroom at the school with his backpack. When he left the restroom, one student was dead on the floor and he was shooting at others. In the end, four students died and seven others, including an employee, suffered injuries.
Now he and his parents have been charged in connection with the shooting, leaving some to wonder if the case could change the way school violence is prosecuted.
Parents Charged
In early December, police arrested Jennifer and James Crumbley in a Detroit warehouse after they disappeared. Prosecutors charged the couple with four counts of involuntary manslaughter each. Court filings accuse the parents saying, they "were in a better position than anyone else in the world to prevent [the shooting], but they failed to do so."
According to prosecutors, the Crumbleys ignored signs that Ethan was a danger to others. Oakland County Prosecutor Karen McDonald claimed the parents knew the teenager was torturing animals in the months leading up to the shooting. He allegedly kept a baby bird's head in a jar in his bedroom and later placed it in the bathroom at his high school. He also allegedly sent disturbing texts, indicating he was experiencing mental health problems.
Additionally, prosecutors say social media posts indicate his parents bought him the gun he used in the shooting and allowed him to have unfettered access to it. His parents' attorneys deny that allegation. A teacher also called Crumbley's parents the day before the shooting to discuss the teenager searching for ammunition while he was in class. Neither parent returned the phone call, but Jennifer Crumbley allegedly texted her son to tell him he wasn't in trouble but needed to learn how not to get caught.
The next day, the Crumbleys met with the school's administration after a teacher saw a disturbing drawing on his desk reportedly depicting a school shooting. Instead of taking him home for the day, his parents insisted he remain in class. He went on to shoot and kill his classmates.
The Crumbleys have pleaded not guilty.
Charges in the Future
The Michigan case is the first time parents have been charged after their kids have committed a mass shooting. Some legal experts argue the parents can't be held responsible for the actions of their child, saying it will be difficult to prove they knew he was a danger to those around him. Others, including McDonald, say there's plenty of evidence to prove his parents' failures are to blame for the deaths.
If the Crumbleys are found guilty, it could lead to more parents bearing responsibility for the actions of their children.
How do you feel about the case against the Crumbleys? Do you think parents should be held responsible if their kids carry out a mass shooting?
Copyright 2022, WatchDogReport.org