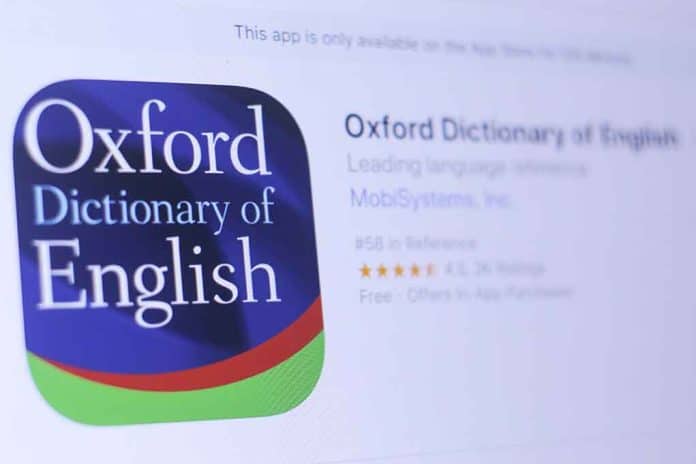 (WatchDogReport.org) – Every year, the Oxford English Dictionary chooses a Word of the Year. In 2020, it wasn't actually one word, but several. That made sense given that nothing about the first year of the decade was normal. However, the dictionary has returned to normal and there is just one word for 2021: vax.
With an expanded definition to reflect the times, Merriam-Webster has declared its 2021 word of the year: Vaccine. 💉

The selection follows "vax" as word of the year from the folks who publish the Oxford English Dictionary.
Read more at: https://t.co/S3VeiSG51a pic.twitter.com/fNKGIPXhey

— PIX11 News (@PIX11News) November 29, 2021
It's not surprising Oxford chose "vax" as the top word. Vaccines dominated the headlines across the world as the people tried to protect themselves against the deadly COVID-19 virus. In America, it became one of the most controversial topics of the year. President Joe Biden and Democratic leaders in states and cities put mandates in place forcing people to get the vax whether they wanted it or not.
Republicans have pushed back hard against the mandates. They have said forcing people to undergo an unwanted medical procedure is wrong and violates the constitutional rights of the American people. Various federal courts have agreed and currently, some of the president's mandates have been paused.
Meanwhile, smaller, poorer countries are having a hard time getting their hands on the vaccine. Pfizer was accused of bullying the developing nations it entered into contracts with. The wealthy nations are experiencing some of the same problems as the US.
Will the controversy over vaccines work itself out in 2022, or is Oxford's next Word of the Year going to be the first repeat? Time will tell.
Copyright 2021, WatchDogReport.org