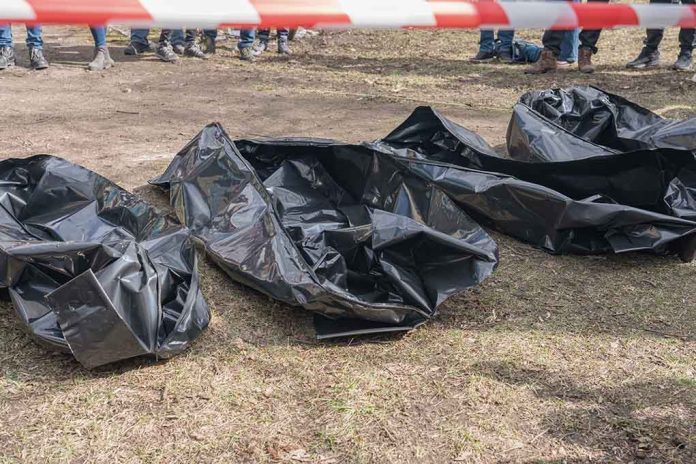 (WatchDogReport.org) – According to a Daily Wire report, militants of a paramilitary group and allied Arab militias massacred over a thousand civilians in a brutal strike on a town in the West Darfur region of Sudan. The media outlet reported the Sudanese Rapid Support Forces (RSF) and militia attacked Ardamata, a camp of displaced civilians, after destroying a military base nearby.
The fighting took place in the wake of the Sudanese civil war, which started in April between the RSF and the country's Armed Forces (SAF). According to the New York Times, these two factions were allies in the past until RSF leader Lt. Gen. Mohamed Hamdan became more influential and ambitious, which led to a "direct confrontation."
The war started after Hamdan and SAF military leader Abdel-Fattah Burhan executed a coup against a transitional government in 2021. Different reports pointed out that while the two military leaders had the same stances and points of view on the country's political situation, it all changed after the new leadership took power.
The US Treasury Department said that the RSF is currently engaging in all types of atrocities, including the use of "sexual violence," along with "ethnic killings" and the massacre of innocent civilians. In a statement, the European Union's head of foreign policy, Josep Borrell, directly accused Hamdan and the RSF of executing an "ethnic cleansing campaign" to eradicate all non-Arab communities from West Darfur.
Borrell also noted that these "atrocities" started in June, with a first wave of "large violence" that ended in the massacre of hundreds of innocent Sudanese. He also said that the international community needed to make a "biggest effort" in stopping the "unnecessary bloodshed" in the African nation.
In a separate statement, the EU explained there have been eyewitnesses reporting the massacre of over a thousand members of the non-Arab community Masalit. The international bloc also said that the RFS and its affiliated militias have committed crimes against humanity in Sudan and will be investigated.
Copyright 2023, WatchDogReport.org