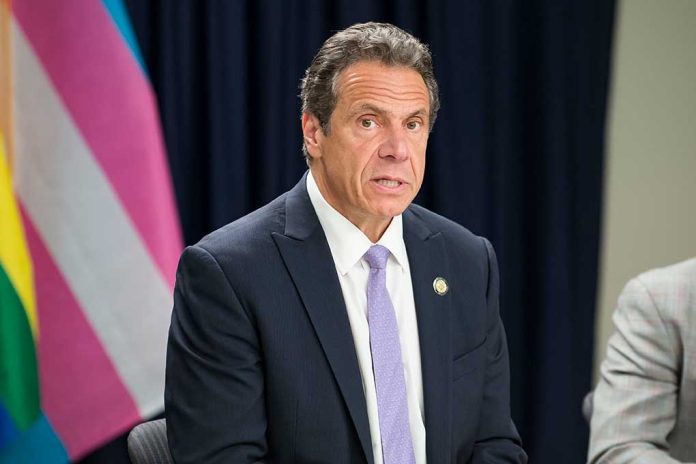 (WatchDogReport.org) – Disgraced former New York Governor Andrew Cuomo's (D) legacy continues to erode after an audit of COVID-19 deaths in his state turned up some troubling numbers. More than 4,100 nursing home deaths went unreported. A scathing report in the New York Times talks about Cuomo's desire to prop up his self-image at the time amid an array of scandals leading to his resignation.
New York State Comptroller Thomas P. DiNapoli said the Cuomo administration's actions misled New Yorkers through "distortion and suppression of the facts." DiNapoli called the audit numbers "extremely troubling." The report says Cuomo's Health Department gave in to requests from officials to be less than transparent with the people of the state.
NY State Comptroller: Cuomo's Health Department failed to account for 4,100 COVID nursing home deaths. https://t.co/pa7bcKUCEz

— Newsmax (@newsmax) March 16, 2022
The unreported COVID deaths occurred between March 2020 and February 2021 at locations throughout the state. Health officials didn't provide breakdowns by name, and even with the 4,100 proven cases, DiNapoli says they're still unsure of the actual number.
During those early days of the pandemic, Cuomo used the public health crisis to present himself to Democrats as the alternative to the Trump administration's response, going so far as to write a book about his accomplishments. Not long after, Cuomo resigned in shame given the issue of nursing home deaths coupled with workplace sexual harassment scandals.
New Yorkers now have the official ammunition they need to justify the rage they must feel toward their former governor.
Copyright 2022, WatchDogReport.org