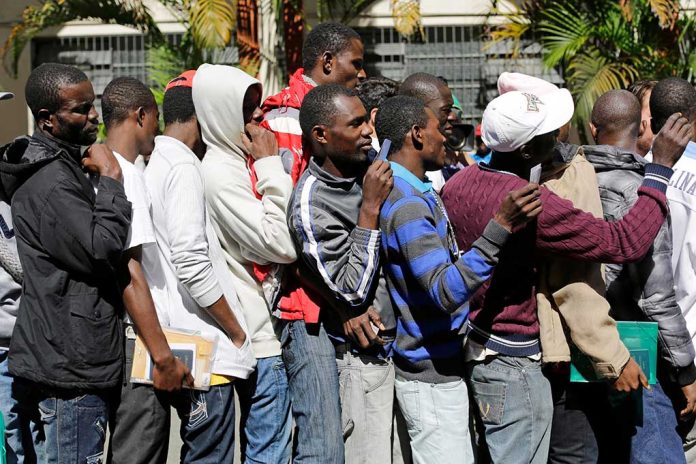 (WatchDogReport.org) – Haiti is having a rough time as of late. In July, assassins murdered Haitian President Jovenel Moïse in his home. An earthquake hit the island a little over a month later. Now, hundreds of groups are lobbying President Joe Biden to stop deportations to the country.
As Haiti endures additional torment from Tropical Storm Grace, compounding already life-threatening conditions and widespread suffering caused by the 7.2 earthquake. KIND President Wendy Young issued a statement calling on the US to halt all deportations and expulsions to Haiti.

— KIND (@supportKIND) August 18, 2021
On August 27, 344 groups sent a letter to Biden and top administration asking for relief. The groups explain Haiti is recovering from a 7.2-magnitude earthquake, which killed over 2,200 people, destroyed more than 120,000 homes, and injured over 12,000. "Hospitals are overwhelmed, buildings flattened, and bodies trapped under rubble," the letter says. Meanwhile, deportations flights are still landing on the island.
The groups want the president to stop all deportations and allow people who are eligible for Temporary Protected Status (TPS) to return to the island if officials had wrongly deported them. They also want Biden to release Haitians in immigration jails, grant humanitarian parole to those at the border, and enact Deferred Enforcement Departure, allowing people to fight their deportations when the island is recovered.
In May, the Biden administration extended TPS, which allows immigrants to live and work in the US, for Haitian citizens for 18 months. However, the program only protects individuals from deportation if they've not committed crimes. Basically, the groups are asking Biden to allow those convicted of crimes to stay in the US by deferring their deportations.
The White House has not responded publicly to the groups.
Copyright 2021, WatchDogReport.org