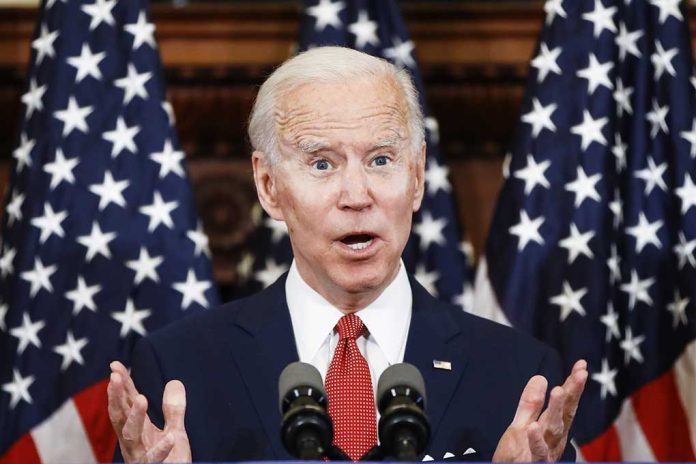 Biden's Pandemic Message Seemingly Sinks Democratic Plans
(WatchDogReport.org) – President Joe Biden made an appearance on CBS' "60 Minutes" and left a good number of people who work for him probably wishing it was called 59:30 Minutes instead. While strolling through the Detroit Auto Show with host Scott Pelley, he declared the "pandemic is over." The statement has led to quite a bit of criticism, and not just from Republican politicians.
NEW: President Biden said he believes the Covid-19 pandemic is "over" during his 60 Minutes interview.

Any remaining mask and vaccine mandate should be null and void immediately.

Future vaccines, treatments, tests should undergo complete FDA review and not expedited under EUA.

— Nicole Saphier, MD (@NBSaphierMD) September 19, 2022
Many GOP members are taking him to task and wondering if it's true that the pandemic is really over, why are the Democrats are still pushing their agenda? They have taken to their Twitter feeds to let the world know what is on their minds:
Senator Marsha Blackburn (R-TN) said that with no "ongoing emergency," he lost his justification for the student loan handouts
Representative Jim Jordan (R-OH) asked why he is still kicking people out of the military for not wanting to take the vaccine
Representative Lauren Boebert (R-CO) is of the opinion that with no pandemic, there is no need to continue the declaration of emergency powers
Medical professionals have weighed in, noting a comment like that from POTUS could make it more difficult to convince people to get additional vaccine boosters. Some on the Left are singing the same refrain they have so many other times — yes, he said that but, well … it's complicated, okay?
Copyright 2022, WatchDogReport.org