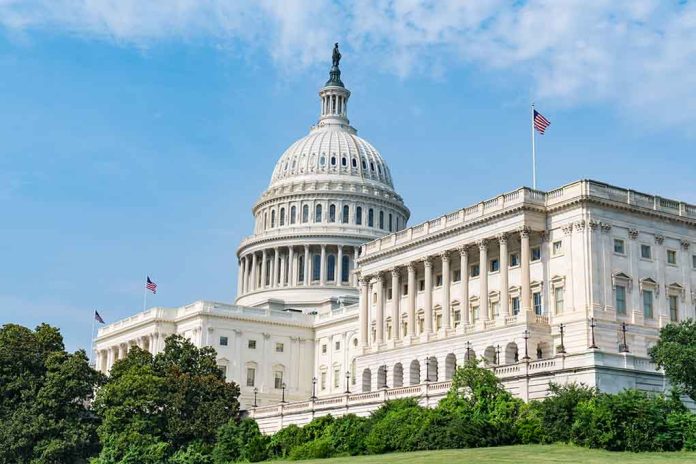 Only ONE Votes "No" In Congress – 420 To One
(WatchDogReport.org) – Representative Debbie Wasserman Schultz (D-FL) introduced a resolution to the House of Representatives, titled "Condemning rising anti-Semitism," which passed almost unanimously on a vote of 420-1. The single "no" vote came from Representative Thomas Massie (R-KY), with another eight Republican members abstaining.
Rep. Massie took to his Twitter account to give his reasoning for objecting to what, on the surface, seems to be a noble idea: reducing bigotry. He took exception to the call on social media platforms to take efforts to quell the spread of anti-Semitism, saying he felt that was a limit on people's First Amendment rights and amounted to an increase in censorship by those companies.
I don't hate anyone based on his or her ethnicity or religion. Legitimate government exists, in part, to punish those who commit unprovoked violence against others, but government can't legislate thought.

This bill promoted internet censorship and violations of the 1st amendment https://t.co/MWkvcOba7K

— Thomas Massie (@RepThomasMassie) May 19, 2022
The resolution cites the long history of oppression faced by the Jewish people going back millennia, including Adolph Hitler's "Final Solution," which saw approximately 6 million of their people murdered. It also describes a rise in Holocaust denials as well as statistics from the FBI indicating that "Jews were the target of 55% of all religiously motivated hate crimes [while representing] no more than 2%" of the country's population.
Rep. Massie has a reputation for being a bit contrary when it comes to these sorts of resolutions, with some even labeling him "Mr. No." On the other hand, it also seems odd that Representative Ilhan Omar (D-MN), who has a history of anti-Jewish rhetoric, and the rest of The Squad, voted in favor of the resolution.
Copyright 2022, WatchDogReport.org