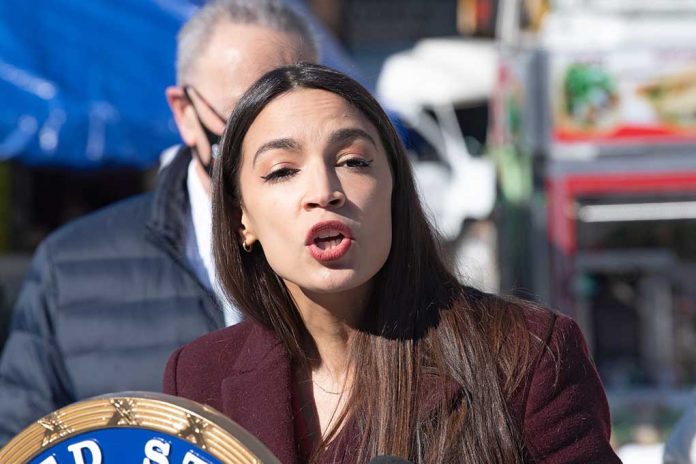 Ocasio-Cortez Makes BIG Prediction About Her Political Future
(WatchDogReport.org) – Representative Alexandria Ocasio-Cortez (D-NY) is a self-proclaimed socialist who quickly became one of the most polarizing and divisive political figures of our time. One might be forgiven for thinking she wishes to be a fashion model considering the photo shoot (including the cover picture) she did for GQ magazine. However, the interview contained within gives no doubt that she hopes to continue her pattern of histrionics coupled with her desire to keep with her career in politics.
"I can't afford food and shelter"

AOC: shhhhh peasants, I have a photo shoot today at GQ pic.twitter.com/bZ8LhXTsCy

— Jory Micah, M.A. Christian Doctrine & History (@jorymicah) September 7, 2022
The congresswoman claims, with tears forming in her eyes, according to the author, that her time in the nation's capital has given her "a front-row seat to how deeply … so many people in this country hate women," implying it may be an even bigger issue when it comes to women of color. Oddly enough, she did not lay it all at the feet of Republicans, saying that "misogyny transcends political ideology… [and] this grip of patriarchy affects all of us…"
This was all in context of what goes through AOC's mind when a little girl will ask her about becoming president one day and her inner conflict between her desire to be supportive of the dream and dealing with the truth as she now sees it. As to the hypothetical of what would happen should she make it to the Oval Office, she believes she would face opposition "from the Senate to the Supreme Court" to all that she would like to achieve.
Perhaps AOC is just playing the victim card as some have accused her of, or maybe she's just not paying attention to the world around her. Could she have missed the fact that the vice president of the United States is a black woman, and a female Puerto Rican is a justice on the Supreme Court?
Copyright 2022, WatchDogReport.org