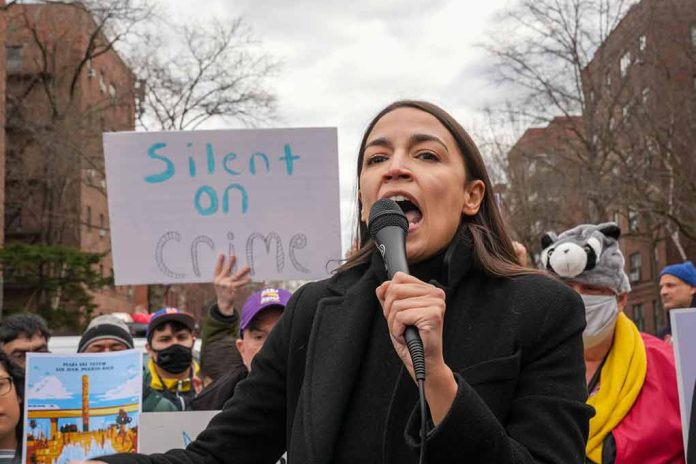 (WatchDogReport.org) – New York Democratic Representative Alexandria Ocasio-Cortez formally asked on Tuesday Democratic California Senator Dianne Feinstein to resign from her seat, representing another voice among Democrats who call for her immediate resignation from the upper chamber.
On her social media platform Bluesky, the radical leftist wrote that the senator should "retire," adding that is a "farce" to claim that any criticism against Feinstein is anti-feminist. The House progressive leader also said that Feinstein's refusal to resign "or show up" has been counterproductive for the Senate's Judiciary Committee, where Ocasio-Cortez said that reproductive rights "are getting stripped." In addition, she claimed this situation is putting the Democratic Party in a delicate situation as Democrats can now pass GOP-approved nominees exclusively.
The radical leftist joins other progressive Democrats in their call against Feinstein. California Democratic Representative Ro Khanna was the first lawmaker of the Democratic Party to call for Feinstein to resign. She was followed by moderate Dean Phillips from Minnesota and radical Rashida Talib from Michigan.
Each of these Democrats has expressed serious concerns over what the Senator's prolonged absence would mean for judicial nominees and the way this situation is empowering Senate Republicans. Feinstein currently sits on the upper chamber's Judiciary Committee, which is deadlocked 10-10 because of her absence and is unable to advance any nominee without the support of the Republican Party.
A couple of hours after Ocasio-Cotez's social media post, media outlet Politico revealed that New York Democratic Senator Chuck Schumer was going to tell reporters that he's "hopeful" that Feinstein could return to the Senate next week. The media outlet pointed out that one of its photojournalists took a picture of his notes during his press conference, which read "We are both hopeful she can return next week."
Despite the notes Schumer had, he didn't say anything about Feinstein during the press conference. However, a member of her team confirmed that both Democratic leaders had a conversation "earlier this week."

Copyright 2023, WatchDogReport.org