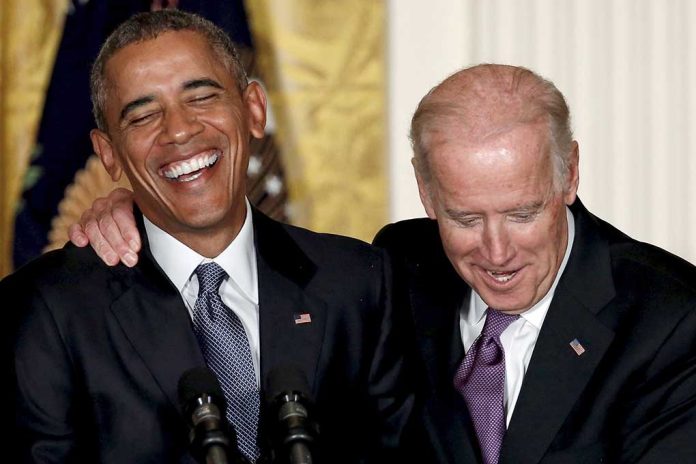 (WatchDogReport.org) – In November, Pfizer's COVID-19 vaccine became available to children ages 5 to 11. There has been a push by some politicians to get needles into kids' arms across the country. Recently, former President Barack Obama showed up at a vaccination site.
On Tuesday, November 30, Obama and Dr. Anthony Fauci went to Kimball Elementary School in Washington, DC, to speak to teachers, students, and parents at a vaccination clinic receiving the second dose of the Pfizer shot. The two met with children, posed for photos, and passed out stickers to kids who were receiving the vaccine. It was reportedly an effort to get more children vaccinated against the coronavirus.
Dr. Fauci and President Obama visited a vaccine clinic at Kimball Elementary School in SE. Here's Obama greeting children waiting in line to get in pic.twitter.com/DhpbSFKdPN

— Debbie Truong (@debbietruong) November 30, 2021
Obama spoke to kids who received the vaccine, saying it was another thing to be grateful for this year. According to The Hill, two weeks after the rollout for smaller kids, 10% of children received the vaccine.
While American politicians push to get kids vaccinated, there are still concerns about a rare complication of the shot that appears in children. Taiwan paused the second dose of the Pfizer vaccine in kids in order to investigate reported cases of pericarditis and myocarditis. The UK is only allowing kids to receive one dose of the vaccine for the same reason.
As of now, America is allowing both doses for children.
Copyright 2021, WatchDogReport.org