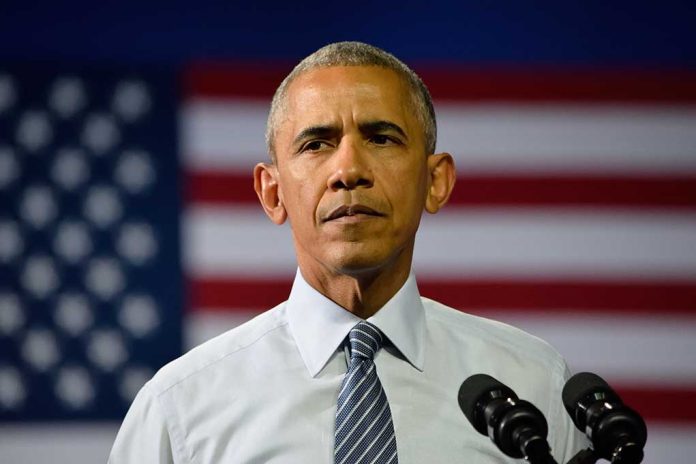 (WatchDogReport.org) – Former President Barack Obama is again challenging the Second Amendment and its place in society. The 44th president sat for an interview with CBS last week where he cited 'mass shooting' numbers and used his numbers to denounce gun ownership.
According to Obama, gun ownership has morphed into a culture war issue over time. He sees belief in the Second Amendment as politically partisan and tied to political ideology, which he condemns. The former Presiden says there are divides in Second Amendment beliefs between urban versus rural residents, education level, social class, and race.
Obama's comments piggyback on a recent surge of lawmakers demanding gun reforms and legislation. They want to ban certain types of guns, raise age limits, and initiate other restrictions.
The Obama Foundation came forward with an initiative of its own, "My Brother's Keeper (MBK)," aimed at protecting young men of color from violent crime. The Foundation would provide finances, coaching, and education for candidates meeting its qualifications. MBK will launch in four cities where these youth are most at risk from gun violence.
Obama said he wants a "practical approach" and then compared what he'd like to see happen with guns to changes in car safety. He said car accidents led to seat belts, and gun violence should lead to restrictions. He claims gun violence leads people to emotion instead of pragmatism, which then puts children in danger.
The former President has wanted to reinstate the assault weapons ban and install stricter gun control since his time in office. Obama tried to leverage the Pulse Nightclub shooting to do precisely that in 2016. He made remarks after the shooting and referred to it as "unconscionable" that the United States allowed "easy access" to assault weapons. Obama neglected to mention gang violence or mental illness in his remarks.
Copyright 2023, WatchDogReport.org