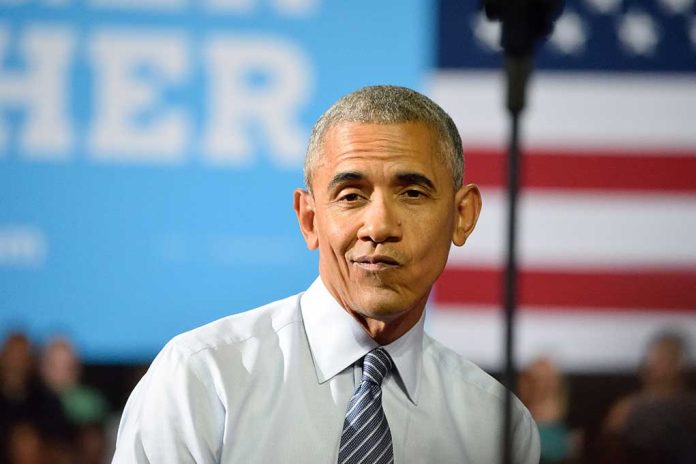 (WatchDogReport.org) – The 2022 midterms are right around the corner. Former President Donald Trump is jumping into the fray to help Republicans take back Congress. But, it seems he isn't the only former holder of the Oval Office getting involved.
On June 28, the National Democratic Redistricting Committee (NDRC) is hosting a virtual fundraising event that will feature former President Barack Obama. Politico got a hold of one of the invitations for the event. It's reportedly going to be an "intimate virtual discussion about voter suppression and redistricting."
The event comes on the heels of an NDRC ad-buy that supports the For The People Act, a bill that hopes to overhaul the election system in the US:
Our #ForThePeopleAct (HR1) ad just dropped‼️

We're doing everything we can to build up enough grassroots support for HR1 so that Senators hear our voices and pass this bill.

Check it out 🖥 pic.twitter.com/Kjx5jY1YvS

— All On The Line (@allontheline) June 8, 2021
Obama has been in the news recently, making the rounds. On June 8, CNN aired an interview with the former POTUS and Anderson Cooper. The two men spoke about a wide range of topics, including Obama's claims that the Republican Party is eroding America's democracy. Ironically, the event at the end of the month is to push the election bill that the GOP believes will do just that by giving Democrats an unfair advantage.
In addition to the former Democratic president, his ex-Attorney General Eric Holder, who serves as NDRC chair, and Speaker of the House Nancy Pelosi (D-CA) will speak at the event.
Copyright 2021, WatchDogReport.org