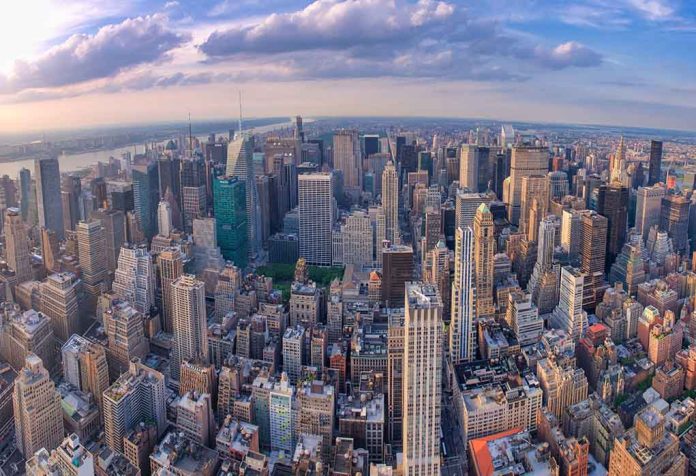 (WatchDogReport.org) – According to an Associated Press report, New York City officials are planning to house migrants in a federal jail to solve the crisis overwhelming homeless shelters. The news agency pointed out that the jail where the migrants could be relocated was the same one where disgraced financier Jeffrey Epstein committed suicide. The location has also held numerous mobsters and terrorists.
The proposal was formally suggested in an August 9 letter sent to Governor Kathy Hochul's administration. The so-called Big Apple is struggling to handle over 100,000 migrants who have arrived since 2022 after crossing the United States border.
New York City is legally obligated to provide shelter for any person who needs it and is currently one of the few sanctuary cities in the country. New York City Democratic Mayor Eric Adams has decided to take over hotels and even put cots in school gyms and recreational centers to shelter the migrants, as homeless shelters are at maximum capacity.
The August 9 letter was written by a senior counsel for the Big Apple's law department, and it identifies some other sites where the migrants could be housed. These include the Metropolitan Correctional Center, which authorities closed in 2021 after lawyers complained about its conditions.
The letter didn't clarify whether New York City officials had formally approached the US Federal Bureau of Prisons about using this jail as residential housing for the migrants. The agency said in a statement that the only comment it can make is that the jail in question was temporarily closed, and pointed out that long-term plans for this center "have not been finalized."
Executive director of the New York Immigration Coalition, Murad Awawdeh, blasted Adams for the idea of housing migrants in this jail. In a statement, he said that while the Mayor "likes to say" that he will do whatever it takes to house asylum seekers, some places should be "off the table."
Copyright 2023, WatchDogReport.org