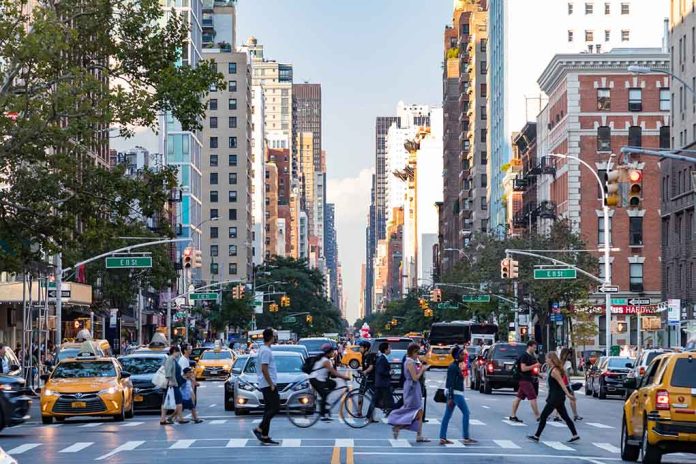 (WatchDogReport.org) – New York City Mayor Eric Adams recently stuck his foot in his mouth after launching a racial attack against a holocaust survivor, comparing her to a plantation owner. The woman, 84-year-old housing activist Jeanie Dubnau, was born while her family escaped the horrifying tragedy.
Adams berated Dubnau during a community debate town hall in Manhattan after she accused him of supporting New York City's back-to-back rent increases. In front of a big crowd, Adams claimed she shouldn't disrespect him, declaring, "I'm the mayor of the city." He then told Dubnau he was speaking to her as an adult and said she was talking to him as he was someone who was "on the plantation that you own." After that, Adams asked her to treat him with the "same level of respect" he was treating her.
Following the event, Dubnau spoke to the New York Times, stating the mayor was deflecting from each of her questions, as she claimed he didn't have an answer. She then told the liberal newspaper that she wasn't trying to be disrespectful at any moment, explaining she had to yell because no one gave her a microphone.
Fox News asked the mayor's office for comments on the New York Times report and whether he believes it wasn't disrespectful to make racial attacks. His spokesman. Fabian Levy. reported to the network that anyone who thinks Adams isn't fighting for the city's tenants hasn't been "paying attention." He also explained that the current administration has invested more resources than any other in the city's history.
Finally, Levy told Fox News that Adams is currently planning to build more homes across the city to solve the "affordability crisis." He didn't make any comment about Dubnau and the mayor's remarks to her.
Copyright 2023, WatchDogReport.org