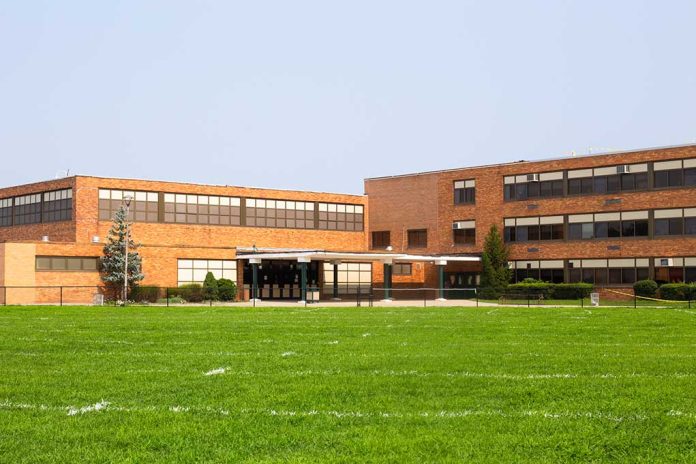 Every School To Get A Gun!
(WatchDogReport.org) – The recent tragedy at Robb Elementary School in Uvalde, Texas, has brought the question of how to protect the country's children while they attend classes to the forefront. In North Carolina, Madison County Schools and its sheriff's office have devised a way to overcome some of the issues that gave their Lone Star State counterparts problems as details surrounding that fateful day came out.
Each school in the district will now have a safe on-site with an AR-15 assault rifle, extra magazines and ammunition, and breaching tools so responding officers can break through any barricade a potential shooter might put up. Sheriff Buddy Harwood said a review of the bloodbath in Texas — where 19 students and two teachers were killed — forced him to consider how to overcome delays that law enforcement faced there.
"If my parents, as a whole, want me to stand at that door with that AR strapped around that officer's neck, then I'm going to do whatever my parents want as a whole to keep our kids safe."
– Buddy Harwood, Sheriff in Madison County NC.https://t.co/w0CGyXKZm6

— National Association for Gun Rights (@NatlGunRights) August 8, 2022
School Superintendent Will Hoffman said schools will have a trained resource officer, social worker, and counselors at each location for the 2022-23 school year. He also said a panic button system would be installed in the buildings with the intent of speeding up response times and hopefully limiting injuries and deaths as much as possible.
On August 17, before the school year starts, officials plan to conduct live training drills that will include all potential emergency responders and teachers. County residents are not taking this step alone; there are plans to bring in agents from the Asheville FBI field office to discuss different aspects of safety with middle and high school students, as well.
Copyright 2022, WatchDogReport.org