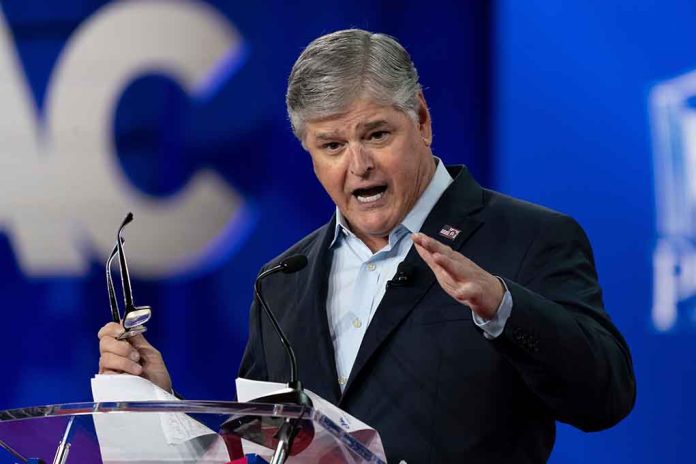 (WatchDogReport.org) – Soon after the midterm elections concluded, former President Donald Trump announced he was running for the Oval Office again in 2024. The previous US leader was the only nominee from either political party to formally throw their hat in the ring until recently. On February 14, former South Carolina Governor Nikki Haley announced she was running for a spot on the Republican ticket as well. A day later, she appeared on "Hannity" to talk a bit about her run.
The host, Sean Hannity, point blank asked Haley to tell his viewers about the differences between her and Trump on the issues. Instead of answering, the former governor seemed to deflect, launching into a speech about moving on the the "status quo" and looking toward the future. Haley stated there needs to be a "new generational leadership," and started listing things she saw as problems currently plaguing the nation.
Again, Hannity pressed, circling back to the original question where he wanted the new candidate to compare and contrast her stance on the issues with Trump. The politician then bucked the question for a second time.
Nikki Haley Twice Refuses to Answer Hannity's Question About Where She Disagrees with Trumphttps://t.co/K6E4QshpUk

— Mediaite (@Mediaite) February 16, 2023
This isn't the first time Haley has sidestepped Hannity. The former governor appeared on the show just a few weeks ago as well. At the time, the host asked Haley about any policy differences between her and Trump, to which she replied the two had a "great working relationship." It's unclear why the South Carolina politician refuses to respond directly to questions about her direct competition.
During her recent interview with Hannity, the candidate called for age limits on politicians, stating anyone over 75 should have to take "mandatory mental competency tests" to serve. She also called for term limits for congressional members. Haley told the host that America needs less spending and talking and more action.
Copyright 2023, WatchDogReport.org