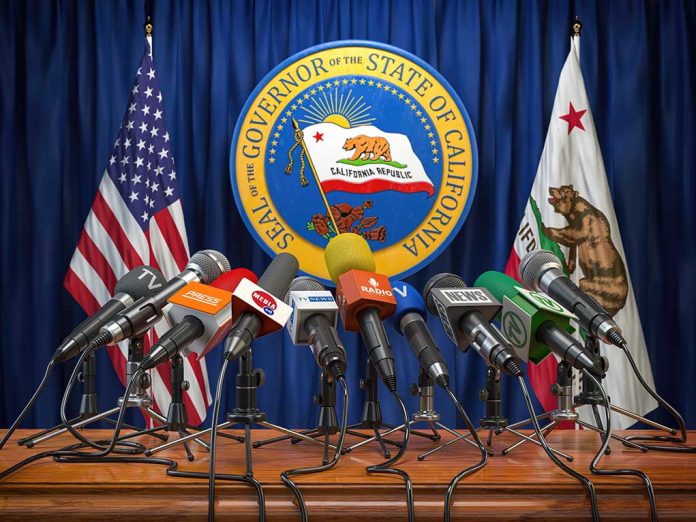 (WatchDogReport.org) – California's Democratic Governor Gavin Newson confirmed on September 10 that he's prepared to officially appoint an "interim replacement" for Senator Dianne Feinstein if she leaves office early. The Democratic leader revealed his plan during an interview on NBC's "Meet the Press." However, this strategy was labeled as "insulting" to black women.
The California governor's statement came a couple of days after Feinstein confirmed that she won't seek reelection in 2024. Despite her announcement, many have speculated about her health issues and whether she would be able to remain in office until the end of her term.
Newsom told host Chuck Todd that he won't pick any current candidate running for Feinstein's position as his interim appointee. Many media outlets took these declarations as an unexpected hit against Representative Barbara Lee, who many thought was the governor's primary option to fill the seat.
The governor explained that he didn't want to get involved in this primary as he said this would be unfair to the Democratic figures who are currently running. When asked why he's taking this step, Newsom told Todd that the primary is nearby and he doesn't want to "tip the balance" of this electoral event.
Earlier in his tenure, the governor said that his next interim appointee to the upper chamber would be a black woman. While many reports suggested that Lee would be his choice, these remarks on NBC disqualify her. Because of this, the representative blasted the California governor on her Twitter account a couple of hours after the interview.
Lee said she felt "troubled" by his remarks and claimed that the idea that black women must be appointed as "a caretaker" so they could check a box was deeply offensive. She then explained this was also "insulting" for black women because they have delivered many victories to the Democratic Party all across the United States over the last few years.
Copyright 2023, WatchDogReport.org