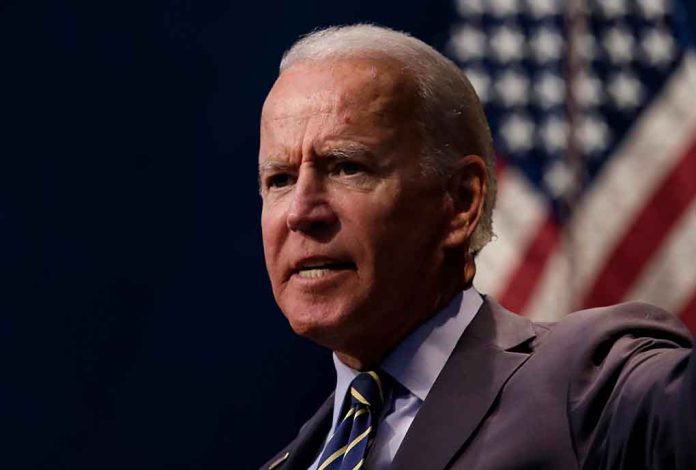 (WatchDogReport.org) – President Joe Biden is facing scrutiny from the Job Creators Network (JCN), an organization formed by billionaire Bernard Marcus, in the form of a towering billboard smack dab in the middle of Times Square. The billboard sends messages to both Russian President Vladimir Putin as well as Biden, letting the two men know the network's solution to the world's Putin problem.
The message takes aim at Putin first, taunting the dictator with a giant "screw you!" That's followed by the message to Biden to stop the nonsense, stop buying Russian oil, and let American companies produce what the country needs as well as helping to fill the Russian oil gap for the rest of the world.
Yes, Mr. President! Stop contributing to the murder of Ukrainian brothers, sisters & children.

Try Making America Great Again! You don't need to build a damn thing back better! You wouldn't know how anyway! 🙄https://t.co/Q6e2DpNWUt

— Daniel F. Baranowski (@DFBHarvard) March 2, 2022
Biden's own energy policies are under increased scrutiny as the Ukrainian crisis continues and the idea of hitting Russia's energy exports grows in popularity. Shutting down the Keystone XL pipeline and denying new exploration leases may have been easy to explain when trying to pander to his "green" base. But, when the real world comes knocking, those decisions could be doctored into deciding the scope of possible sanctions.
The billboard in Times Square will serve as a reminder of Biden's failures, according to JCN President and CEO Alfredo Ortiz, as part of a seven-figure campaign to spread the Network's message.
Copyright 2022, WatchDogReport.org