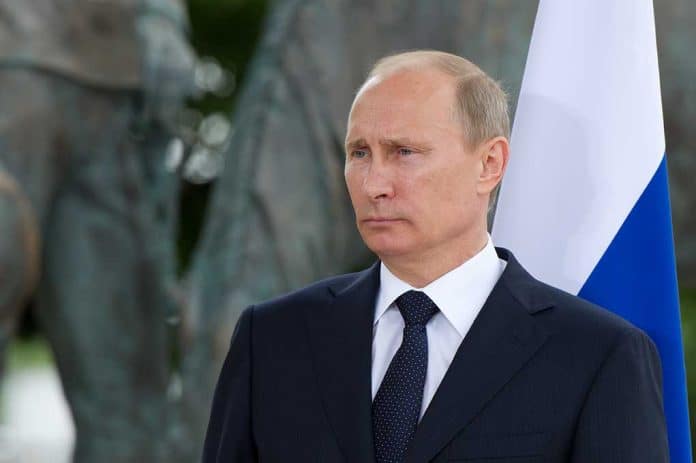 (WatchDogReport.org) – Russia is causing international concern with its recent military movements. President Vladimir Putin has stationed upwards of 100,000 troops along its border with Ukraine. Experts believe there will be a full-scale invasion soon, and recent satellite images seem to support those concerns.
On December 6, Fox News published satellite images given to them by Maxar Technologies. The images show Russian troops are even closer to the border with Ukraine. Putin's soldiers are strategically placed in multiple locations, causing even more concern.
"the U.S. map puts the number at 70,000 — but it predicts a buildup to as many as 175,000 and describes extensive movement of battalion tactical groups to and from the border "to obfuscate intentions and to create uncertainty." https://t.co/LjmJTymPRe

— Robert Young Pelton (@RYP__) December 5, 2021
President Joe Biden and Putin spoke to one another on December 7. The American commander-in-chief told his Russian counterpart that unlike in 2014, the US is ready to take action against Putin if he moves forward with an invasion of Ukraine. Biden was referencing the annexation of Crimea that took place while he served under former President Barack Obama.
Biden also told Putin the US would levy sanctions on his county if he went forward with an attack. The Russian president is demanding Ukraine be denied entrance to the North Atlantic Treaty Organization (NATO), the world's most powerful military alliance, but Biden refused to meet the demand.
Putin has made no promises. For now, the world is waiting to see what the Russian president will decide to do.
Copyright 2021, WatchDogReport.org