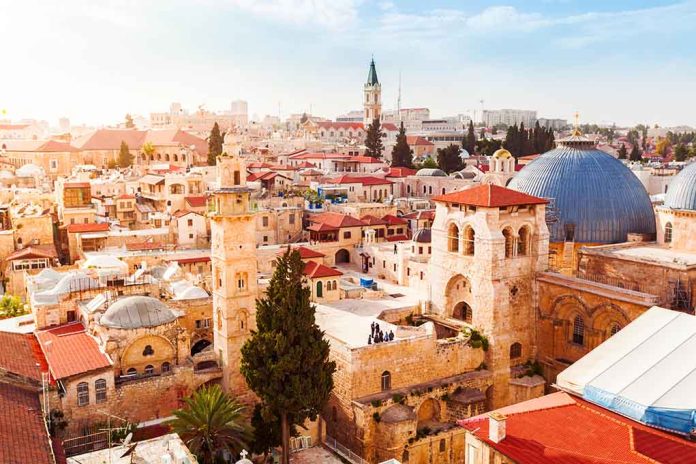 (WatchDogReport.org) – Israeli Prime Minister Benjamin Netanyahu said during a Sunday interview on CBS' "Face The Nation" that he's willing and eager to meet with Republican Florida Governor Ron DeSantis once the conservative leader makes his trip to the Jewish state. DeSantis' trip has raised expectations among political analysts as they see these international rounds as the final step before officially announcing his 2024 presidential bid.
When asked if he would meet with the Florida Governor, the Israeli leader said he has no problem meeting with him as he's always open to meeting every political leader. He added he could easily meet Democratic and Republican governors, pointing out he wasn't avoiding the question and wanted to make himself clear on this matter. He also indicated he's always been willing to meet with any American politician — regardless of political affiliation.
The Florida Governor's second trip to the Jewish state comes at a moment when Israel has faced a significant internal and international crisis. The first crisis occurred after a controversial judicial reform package he proposed, allowing Israeli lawmakers to overturn decisions of the country's Supreme Court. This proposal led to massive protests all across Israel that eventually forced Netanyahu's government to halt this package.
The second crisis happened with a dramatic escalation of violence following rocket attacks against Israel. Different reports revealed that these rockets were launched from Syria. Experts point out this could lead to the most chaotic scenarios in the Middle East, which could represent an important opportunity for Netanyahu to restore his image and popularity in Israel.
DeSantis's trip to the Jewish state comes when the relationship between Washington and Jerusalem has frayed, with US President Joe Biden declaring that Netanyahu will not be invited to the White House anytime soon. Many believe this trip will improve DeSantis' foreign policy credentials.
Copyright 2023, WatchDogReport.org