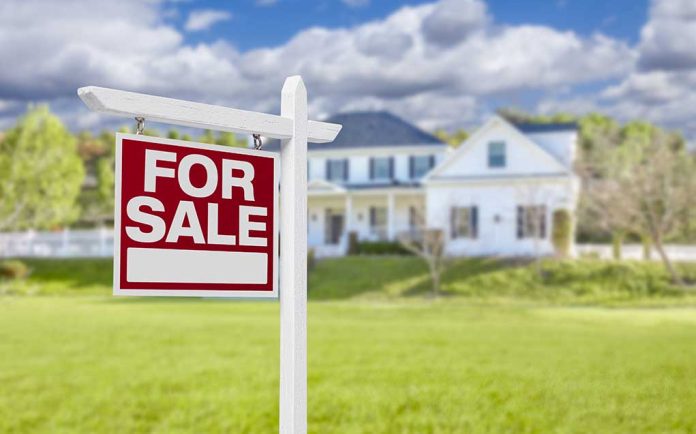 (WatchDogReport.org) – During the first year of the COVID-19 crisis, the Federal Reserve dropped interest rates. One of the benefits was that it made it easier for some people to get home loans with a lower interest rate. That helped to create a frenzy on the housing market and prices shot up — really high.
According to the S&P CoreLogic Case-Shiller 20-city home price index, housing prices rose in September by a whopping 19.1%. People are taking advantage of the low-interest rates to get favorable mortgages. The increase in demand has caused supply to drop, which is raising the cost of the homes.
The S&P CoreLogic Case-Shiller National Home Price Index rose 19.5% in the year that ended in September, down from a 19.8% annual rate the prior month https://t.co/bgnsflV5ev

— WSJ Central Banks (@WSJCentralBanks) November 30, 2021
Three cities, in particular, show massive growth: Phoenix, Arizona; Tampa, Florida; and Miami, Florida. In Phoenix, the cost of a house increased by 33.1%. In Tampa and Miami prices are 27.7% and 25.2%, respectively.
S&P Dow Jones Indices Managing Director Craig Lazzara told NewsMax that the housing market showed "remarkable strength in September." The increased prices are great news for those who are selling their homes. However, there's a downside to the boom. Rent prices are increasing dramatically. For example, between July and September, Tampa renters saw the prices surge 24.8%. For those who don't qualify for a loan, the prices are shockingly high.
Overall, the pandemic seems to have created a robust housing market that's paying off for homeowners.
Copyright 2021, WatchDogReport.org