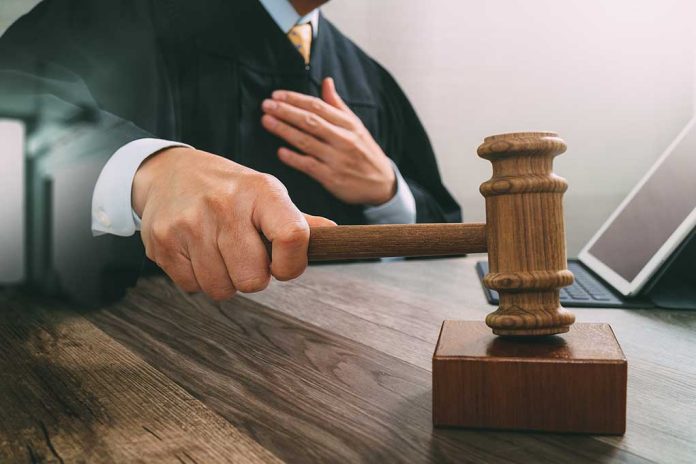 Paul Pelosi DUI UPDATE – Court Details Here!
(WatchDogReport.org) – Paul Pelosi, husband of House Speaker Nancy Pelosi (D-CA), sent his lawyer in his stead for his arraignment on charges stemming from an alleged drunk driving accident in May. His attorney, Amanda Bevins, entered a plea of not guilty on two counts against her client. Pelosi is currently out on $5,000 bail.
Napa County Superior Court Judge Monique Langhorne ordered the plea entered and set a date for late August for a settlement conference, ending a fairly uneventful arraignment. With the appearance, however, came new details about the accident, documented by Jesse Waters of Fox News:
FOX NEWS ALERT: MAJOR BREAKING DETAILS INVOLVING PAUL PELOSI #JWP pic.twitter.com/IwMGR9EfZn

— Jesse Watters Primetime (@jesseprimetime) August 2, 2022
An image of the complaint against Pelosi published by Fox shows language suggesting he was "under the influence of an alcoholic beverage and a drug and under their combined influence." Bevins told the network she believes the language is standard boilerplate for the charge. No drug charges have been filed.
The whole ordeal started when the speaker's husband allegedly got behind the wheel of his car after 10 p.m. — after drinking at a dinner party. He was involved in an accident that resulted in injury, adding a layer of legal complications for the 82-year-old. If convicted, he faces up to five years probation, a minimum jail stay of five days, large fines, insurance rate hikes, mandatory driving courses for drinkers, and a criminal record.
Copyright 2022, WatchDogReport.org