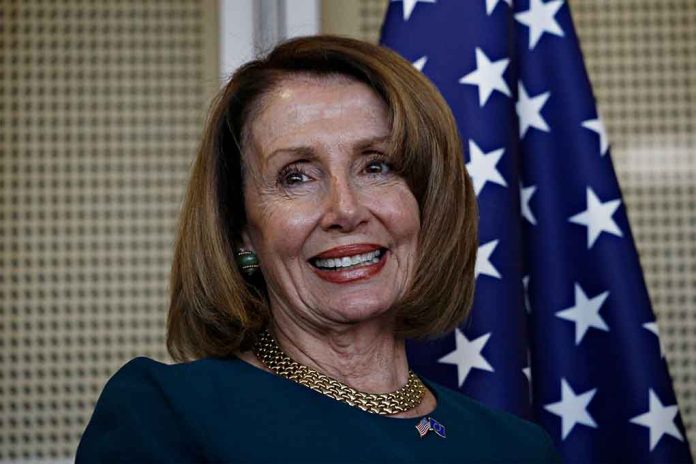 (WatchDogReport.org) – The song "Money Makes the World Go Round" was first sung by Joel Gray and the Chorus Girls in the 1966 production of Cabaret. As we approach the half-century mark of that occasion, the universal truth of that statement has become evident, especially in the world of American politics. A prime example of that is Speaker of the House Nancy Pelosi's (D-CA) effort at a recent fundraising event in support of the Democratic Congressional Campaign Committee (DCCC). Two of the speaker's PACs hauled in a record amount of cash.
Pelosi hosts largest individual donor fundraiser in DCCC history https://t.co/of4UodTuOk (The Hill)

Speaker Nancy Pelosi (D-Calif.) raked in more than $4.4 million for the Democratic Congressional Campaign Committee (DCCC) and other groups at a fundraiser this week.

The Tuesd…

— U.S. House News (@USHouseNews) April 21, 2022
According to Punchbowl News, an unnamed aide said they raised more than $4.4 million at the April 19 event in San Francisco. The longtime congresswoman from the Golden Gate City is no stranger to massive piles of moolah from her efforts. The story notes that she has raised $45.7 million for those running on her party's ticket, and over the past 2 decades, she has raked in over $1.1 billion for them.
While the Leftist has been busy helping build Democrat war chests, that doesn't mean she has been slacking on her own effort. Her campaign committee has raised over $15.3 million for her own 2022 election battle. And if poll numbers are any indication, she may need every penny she can get. The number of voters rating Pelosi's performance as somewhat or very unfavorable is 56% on average between February 19 and April 19, according to RealClearPolitics.
Copyright 2022, WatchDogReport.org