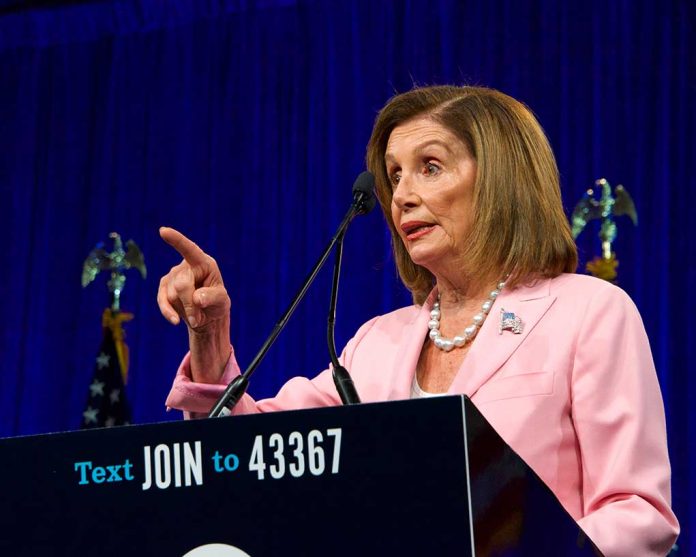 Nancy Pelosi Wants to See CRIMINAL Charges – She's Not Kidding!
(WatchDogReport.org) – House Speaker Nancy Pelosi (D-CA) says indictments may be in order over the baby formula crisis gripping the nation. As Congress moves to ease the pain and the FDA works with private industry to reopen a crucial plant in the supply chain, Pelosi took to the podium to consider the next step: accountability. Pelosi made sure to note that both the FDA and Abbott Labs, the company whose plant was shut down for health concerns, share the blame for the current situation.
An Avoidable Crisis
The baby formula shortage comes at a time in which supply chain issues are already common. Shutting down the Abbott Labs Sturgis facility in Michigan, under normal circumstances, may not have caused such a mess, but multiple factors went into the situation. The collapse of Abbott's manufacturing, however, certainly didn't happen overnight.
In October 2021, before any infants had died, a whistleblower alerted officials at the FDA to issues with the plant's safety protocols. It took two months for the FDA to interview the mole, and another month after that to take action to actually inspect the plant. It wasn't until yet another month had passed that the recall went out, more than six full months from the time concerns were raised to the time they were addressed. In that time, four infants became ill; two didn't make it.
The Blame Game
Abbott Labs claims there is no connection between the infant deaths and its products. The investigation into what strain of bacteria was present is ongoing and will likely take some time to complete. While science may never prove exactly where the infection came from, one thing remains clear: Abbott Labs' Sturgis plant violated FDA safety regulations, forcing the shutdown.
As for the FDA, it would seem from Pelosi's remarks that she's intent on finding some accountability there as well. Is it unreasonable that an investigation into something as serious as a safety violation at a baby food factory would warrant a quicker, more forceful response? The House speaker seems to think so.
The Road Back to Normal
The FDA and Abbott reached a deal to reopen the plant in Michigan. It could take up to 10 weeks for the product from the plant to start hitting shelves. In the meantime, the struggle is real for many Americans. The House sent two bills to the Senate to address the issue, one with nearly-full bipartisan support.
With the problem seemingly solved to the best of anyone's ability, Pelosi's mention of indictments may indicate that she plans to call for hearings, though she was sure to note that her comment was her own and not the chatter on the Left. Is that the best course of action right now, or should she — and the rest of Congress — focus on doing more to help struggling families?
Copyright 2022, WatchDogReport.org