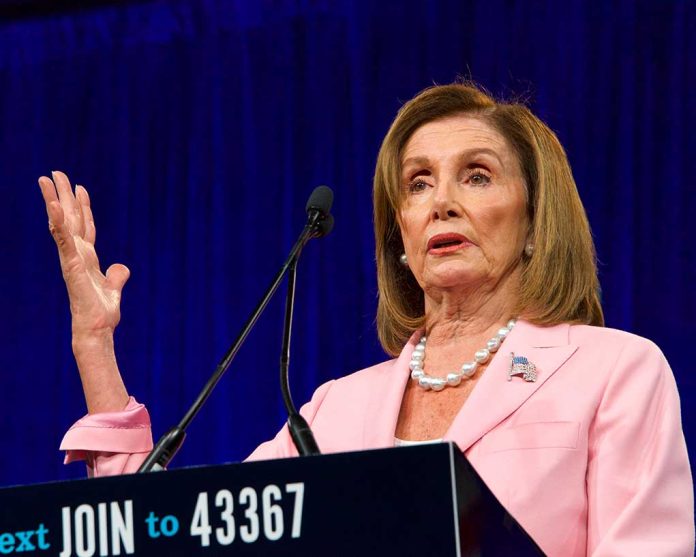 Nancy Pelosi Wants To FORCE Legislation Through – Major Development
(WatchDogReport.org) – House Speaker Nancy Pelosi (D-CA) sent a "Dear Colleague" letter to each member of the Democratic caucus laying out how the party plans to circumvent the historic Supreme Court (SCOTUS) ruling to overturn Roe v Wade. Apparently, Democrats began planning long ago for a day they must have seen coming.
NEW: Nancy Pelosi said she's preparing votes on a number of bills to protect abortion https://t.co/6T6dwkB4f1

— Axios (@axios) June 27, 2022
Pelosi points to Justice Clarence Thomas and his opinion that other cases long-held as inalienable rights should be given back to states to decide, such as same-sex marriage and relationships, contraception, and in-vitro fertilization. The Speaker is adamant that her party stands ready to codify those current rights as federal law.
On the Roe ruling, Pelosi says the caucus will introduce legislation that will make it more difficult for states with abortion bans to enforce their laws. This would include affirming a person's right to travel from state to state freely, a move to impede states with laws forbidding pregnant women from traveling for the specific purpose of having an abortion. Democrats also seek to protect the private information on women's health apps from officials who might use the information to determine if a woman might have unlawfully ended a pregnancy.
Pelosi may sound determined, but the reality is, without 10 votes from Republicans in the Senate, which she's unlikely to get, none of the bills will become law during this session of Congress.
Copyright 2022, WatchDogReport.org