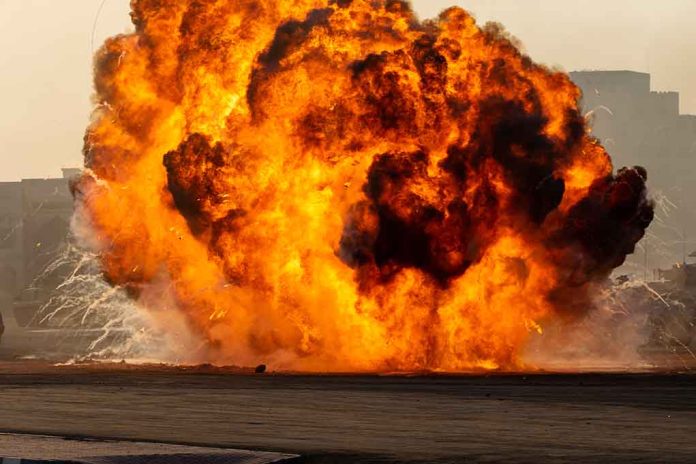 Mystery EXPLOSION Rocks Iconic American Site
(WatchDogReport.org) – Finished in 1935, the Hoover Dam sits on the Arizona-Nevada border along the Colorado River. It creates massive amounts of hydroelectric energy and works to contain the flow of water to control flooding; as a byproduct, Lake Mead was created. In the post-9/11 world, terrorists have proven they can reach American soil. It makes sense then that an explosion near this huge piece of infrastructure is going to attract attention, just as it did on July 19.
BREAKING: Apparent Explosion seen at the Hoover Dam

— Benny Johnson (@bennyjohnson) July 19, 2022
Although cell phones from all around the area turned their cameras on to the resulting fire and pillar of black smoke, and news agencies initially called it a mystery, it turns out that one of the 15 transformers used to regulate electricity production had exploded. Fortunately, the blaze was quickly put out by 10:30 a.m. without further damage to the dam and without any reported injuries. The United States Bureau of Reclamation has said the incident is under investigation to determine its cause.
The Hoover Dam helps provide power to over 8 million people. A spokesperson for the Western Area Power Administration told ABC News that the power grid is a conglomerate of several sources, and no one location is "integral to the health of the power grid."
Copyright 2022, WatchDogReport.org