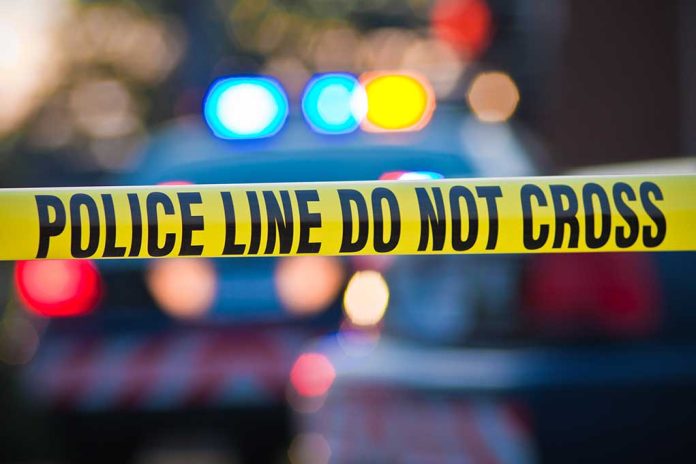 (WatchDogReport.org) – Police officers put their lives on the line every day to keep people in their districts safe. That's the job. In April 2022, the BBC reported on a "60 Minutes" interview with FBI Director Christopher Wray. He said the murders of officers increased by 60% during 2021 — "an alarming percentage."
On March 8, the Los Angeles Times reported three members of the LA Police Department were shot during a stand-off with a suspect in Lincoln Heights. The officers survived the attack, but the suspect, Jonathan Magana, died sometime during the exchange. Authorities did not give any details as to the manner of his death.
Our thoughts and prayers are with the 3 LAPD Officers who were shot last night in the line of duty. The officers are currently in the hospital in stable condition. The gunman turned out to be an armed parolee, he did not survive the shooting.https://t.co/9oTauWDfvX

— PORAC (@PORACalifornia) March 9, 2023
LAPD Assistant Chief Al Labrada held a news conference after the shooting. He said once officers caught up with the suspect, he refused to comply, so there was a request for a K-9 unit. Sometime during the exchange, Labrada explained that Magana started firing at the officers, hitting one in the arm, another in the leg, and the third in the torso.
The police department sent out a citywide alert during the exchange, meaning all available units were busy at the scene, and authorities would only respond to life-threatening calls. A Lincoln Heights resident, Juan Valdivia, said the scene was noisy, with police and "choppers" handling the situation.
Mayor Karen Bass (D) was also at the news conference. She commended the police for their bravery and said she looks "forward to their recovery." Bass empathized with the officers' families who had to go through the scary notification process. Luckily, the LA Times said each policeman injured was well enough to talk to their family members following the incident.
Magana reportedly has an extensive rap sheet as a convicted criminal, which includes felony robbery and methamphetamine sales. The LA Times didn't indicate whether the suspect had any previous violent offenses.
Copyright 2023, WatchDogReport.org