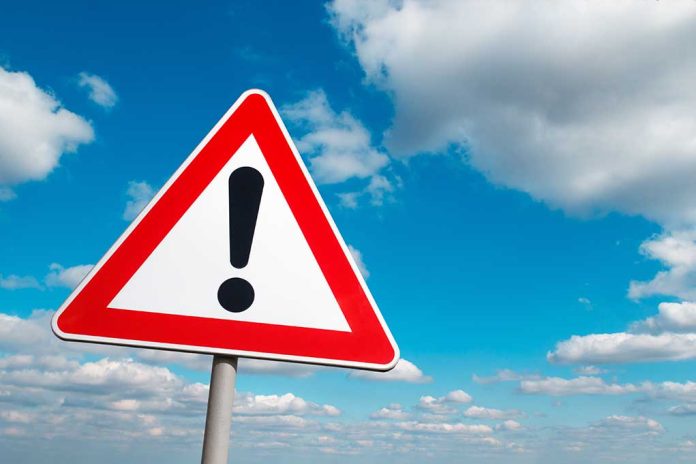 Top Republican's LIFE In Danger – Warning Issued!
(WatchDogReport.org) – Members of the Left have crossed some lines recently, like protesting at the homes of conservative Supreme Court (SCOTUS) justices. If former President Donald Trump is right, they weaponized the Department of Justice (DOJ) and the FBI. Representative Marjorie Taylor Green (R-GA) believes that transgender activists who want her dead are responsible for her home being "swatted" two nights in a row because of the Protect Children's Innocence Act she introduced.
MTG Swatted at her Georgia home again last night… Second time in two days…
Democrats are trying to have me killed…

What would we do without the intolerant Left? Hmm, our streets would be safe to walk during the day. Crime would plummet. Swatting would be a thing of the past. pic.twitter.com/AzknS3vpwq

— UltraMAGA 🇺🇸 (@UltraMAGAForce) August 25, 2022
Swatting happens when someone makes a false report to law enforcement about a crime being committed. Typically, the caller alleges an armed suspect is on the scene to put responders more on edge. On August 24, the Rome, Georgia, Police Department dispatched five officers to the congresswoman's home, according to their report. The lead officer wrote, "[d]ue to the nature of the call, we formed up at [a nearby intersection and]… made a tactical approach to the residence."
Taylor Greene appeared on Real America's Voice and struck a defiant tone saying that she has no intention of backing down from the "evil radical left who wants to terrorize us through these kinds of methods."
There were some incidences of the Twitterverse mocking her for overreacting or of making the call herself, but the consequences of someone making these phony calls are very real. In 2017, a swatting incident left an innocent Wichita, Kansas, man dead, and a Tennessee man succumbed to a heart attack from the stress inflicted by one in 2021.
Copyright 2022, WatchDogReport.org