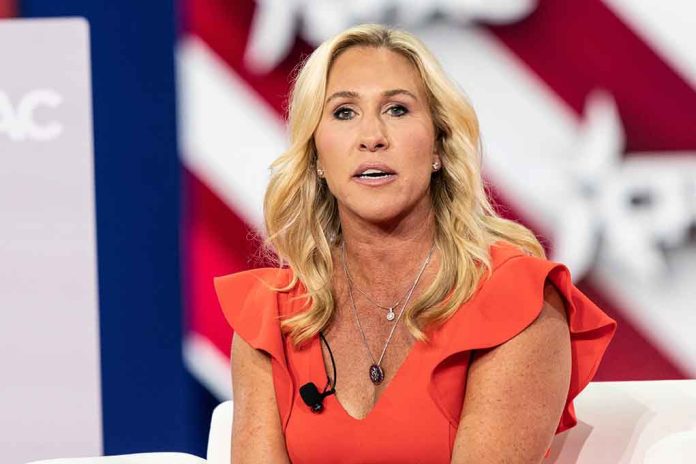 (WatchDogReport.org) – Representative Marjorie Taylor Greene gave a special tip to Florida Governor Ron DeSantis as he is believed to be making a run for the White House in 2024. Her advice came in an interview with Semafor following her "60 Minutes" interview with Lesley Stahl.
Greene was never known for her friendliness with the media but is reportedly trying out being more open-minded. Moments before her interview with Stahl aired, she tweeted that being a guest on 60 Minutes was an honor. She also described the event as "pretty good."
"I don't call you guys 'fake news.' I used to," she said.
The new look that the congresswoman is trying out is one that she is suggesting to DeSantis as speculation continues to grow that he might be vying for a presidential run. The 2024 bid is already shaping up to be hostile as Donald Trump is attacking the Florida governor for being too "establishment," nicknaming him "Ron DeSanctimonious." But DeSantis is keeping silent for the most part, prompting Greene to recommend that he try to speak to the media more.
Greene reportedly said that "journalism is really important" and said talking to the press would be a good idea. Her comments come just after DeSantis vowed to shun NBC and MSNBC.
A note from his press secretary Bryan Griffin reads that until Andrea Mitchell corrects her lie about the governor, he will not be doing anything affiliated with them. The lie has been promulgated that DeSantis does not believe that slavery and its aftermath should be taught in schools. The lie likely comes in response to his views on Critical Race Theory, the left-wing academic theory that states people of color and minorities are oppressed, and white people are to blame.
Copyright 2023, WatchDogReport.org