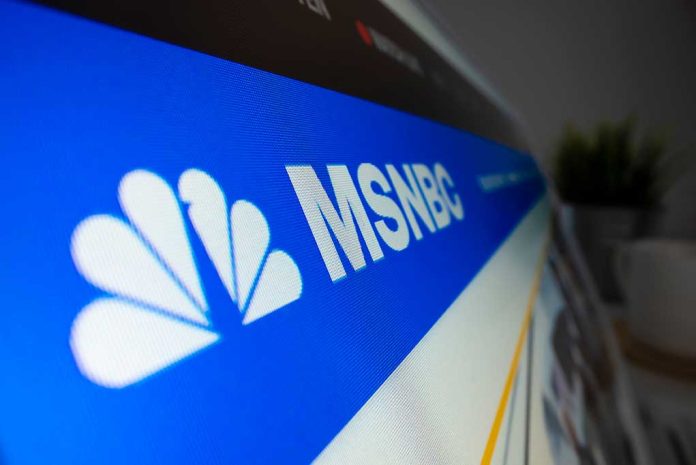 (WatchDogReport.org) – Liberal-run states are becoming more expensive and very restrictive. New York and California both have seen the cost of living and taxes skyrocket over the last few years. Additionally, crime in Democratically-run states are rising, which experts have attributed, in part, to the "defund the police" movement. All of that has led to a mass exodus of residents of those states. Texas, Florida, and other red states have welcomed the new residents with open arms. The Lone Star state even gained a congressional seat as a result of its growing population.
The migration of those people is organic. They moved because they wanted something better for their families. Now, a well-known Leftist is trying to convince people to do it in an inorganic way.
Calling All CEOs
In a May 19 op-ed, Newsweek Editor-in-Chief Tom Rogers, who also founded MSNBC and CNBC, called on corporate CEOs to "put [their] money where [their] mouths are." He pointed to election security laws that have passed around the country since the 2020 presidential race and said they have to do something to stop Republicans from allegedly undermining "broader voter participation."
Rogers believes that CEOs should permanently allow their employees to begin working remotely. That would give them the ability to live wherever they want. He said the executives should encourage a "new Corporate Great Migration to swing states of women, young and diverse employees."
Disturbing Plot
Not only does Rogers want to influence the electorate by creating a mass migration of Liberals to swing states (many of which are run by Republicans), but he also runs the risk of destroying those states, too. If Democratic voters run to states like Florida, Georgia, etc, they could make those states solidly blue, but they could also bring their anti-police ideologies with them. That would not only be bad for voters in the states, but it would also be terrible for safety.
Copyright 2021, WatchDogReport.org