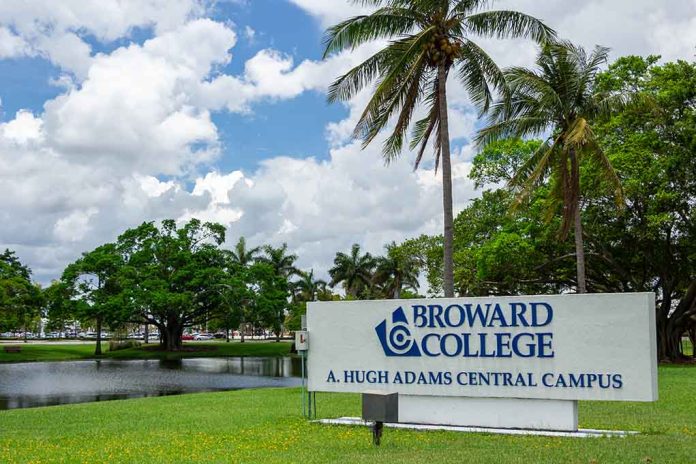 (WatchDogReport.org) – The CBS show "Young Sheldon" follows Sheldon Cooper, a child genius. He entered college when he was just 11 years old and graduated at 14. A young Florida girl is following in Sheldon's fictional footprints.
Sawsan Ahmed was just 10 years old on her first day of school at Broward College. On December 15, the now 12-year-old became the youngest student to ever graduate from the school. She earned her Associate's Degree, majoring in biological science and managed a 4.0 GPA. After the ceremony, the pre-teen told reporters, "It was awesome."
Sawsan Ahmed, 12, graduated from Broward College on Wednesday, the youngest graduate in the schools' 61-year history.

She will go on to study medicine at the University of Florida. https://t.co/NLa7xPS2J2

— Miami Herald (@MiamiHerald) December 16, 2021
Jeena Ahmed, who has a Ph.D. from Brown University, told the press she knew her daughter was going to follow a different path when she was just 2 years old. She was reading and writing by then, shortly after having learned how to speak as an infant. Jeena decided to homeschool her child, saying she and her husband have always followed what their daughter wanted to do. Her father is an MD, Ph.D.
Ahmed isn't finished with her journey, yet. In January, she's headed to the University of Florida, one of the toughest schools to get into in the Sunshine State. She plans to study microbiology and cell science; her mom says she wants to be a medical doctor like her dad.
Copyright 2021, WatchDogReport.org