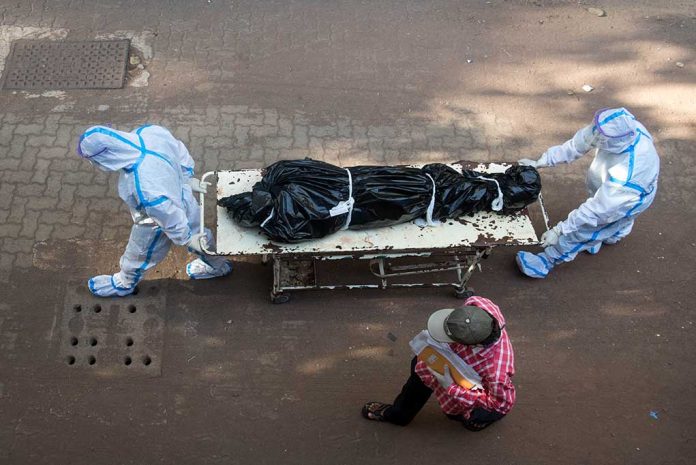 Mother Takes Matters Into Her Own Hands to Recover Body of Slain Son
(WatchDogReport.org) – Edward Goodwin's mother and son already knew they were going to have to spend the rest of their lives without him; in fact, they've known that since November 2017. Connie Goodwin and her grandson, Gage Goodwin, have had the cold comfort of knowing that their loved one's murderers are in prison, but they had to do what no family should. After years of fighting to get authorities to recover the remains of his body, they decided they had had enough and went and got him themselves.
Missouri mom drains pond to recover remains of son murdered in 2015 https://t.co/MaqlVvTT4r pic.twitter.com/1HhJSX2hwJ

— New York Post (@nypost) September 23, 2022
The Poplar Bluff, Missouri, mother was accustomed to seeing her 32-year-old son every couple of days. When she hadn't heard from him, and he didn't show up to a Fourth of July family barbecue in 2015, she filed a missing person report. It wasn't until November 2017 that there was a break in the case, and the sheriff's office partially drained an unnamed pond in the area. In their discovery, they found several bones — enough evidence to send two men to prison.
Eldrid Smith and Ricky Hurt both eventually pled guilty and became guests of the Missouri Department of Corrections, serving 12 and 18 years, respectively.
After the ordeal, the victim's family wanted to lay to rest as much of their loved one as they could find. But a litany of excuses — from the weather to other, more pressing crimes — prevented that. So now, nearly five years after Edward Goodwin's remains were first discovered, they drained the pond enough to recover what they could. May he now literally rest in peace.
Copyright 2022, WatchDogReport.org