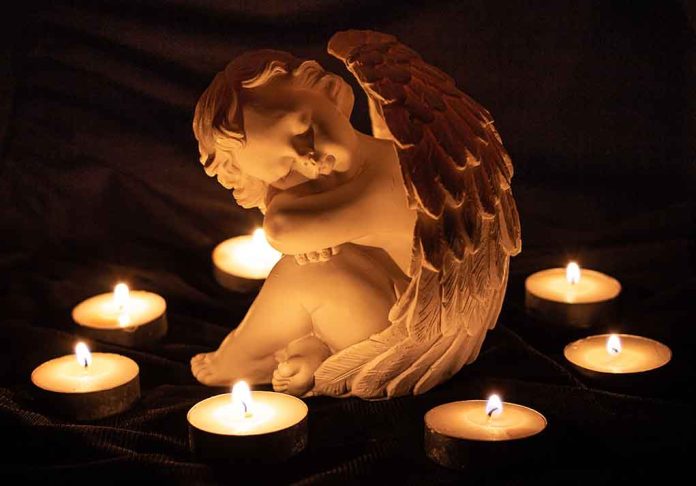 (WatchDogReport.org) – Six-year-old Anthony Rouse was found face down in a bathtub in a Winter Haven, Florida home on April 22, 2023. The child's mother, Alize Seymore, and stepfather, Tre Seymore, told police that the child took his own life.
At first, the couple told police that Anthony had been sent to take a bath to clean up after soiling himself. After 20 minutes, Tre told police he went to check on the child, and the bathroom door was locked. The stepfather claims he pried the door open with a fork and found Anthony drowning in the tub.
During the investigation into the child's death, a search warrant was executed at the home. Police found the house to be in deplorable condition. The bedrooms and bathroom belonging to the children in the residence had no electricity. Doorknobs to the children's rooms were reversed to be locked and unlocked from the outside. Windows in the bedrooms were covered. One of the bedrooms was filled with clothing soiled with urine and feces.
A large dog cage was found in the garage. Two older children in the home told officials they were rewarded for abusing Anthony and forcing him into the cage. Text messages between Alize and Tre indicate the child was locked in the cage regularly for hours at a time.
One of the other children in the home said his mother threatened to choke him if he told the truth about what happened to Anthony. According to the child, Tre held Anthony's head underwater and then attempted CPR but was unsuccessful.
The autopsy revealed multiple indications of previous abuse.
On August 31, 2023, Tre and Alize Seymore were indicted on first-degree murder charges in addition to multiple charges related to the abuse of Anthony Rouse.
Anthony's biological father, Andre Rouse, said he was unaware of the torture his son had endured. He said he wished someone would have said something and that he offered multiple times to take the child.
Copyright 2023, WatchDogReport.org