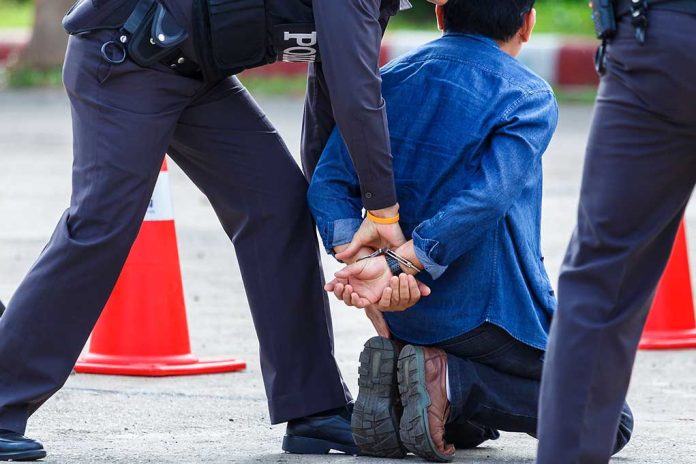 (WatchDogReport.org) – The City of Atlanta, Georgia, is currently building the Atlanta Safety Training Center, which will serve as a training facility for police, 911 personnel, and firefighters. Those opposed to the construction are calling it "Cop City" and have been protesting since the beginning. In May 2022, police arrested several protestors for allegedly throwing Molotov cocktails at officers when they tried to break up a group camping on the grounds.
On March 5, more problems erupted when another mob reportedly attacked members of the Atlanta Police Department. According to police, a violent group hid amongst peaceful protesters before launching a coordinated assault, throwing Molotov cocktails, fireworks, bricks, and big rocks at authorities. The Atlanta PD has arrested 35 agitators so far.
In addition to allegedly attacking law enforcement, the group also vandalized construction equipment in an apparent attempt to halt progress on the build. Authorities expect more protests later in the week and already have a plan in place to deal with anyone who steps out of line.
Update from @Atlanta_Police: https://t.co/L6i8vpg3pp pic.twitter.com/FKW1MeeNAA

— City of Atlanta, GA (@CityofAtlanta) March 6, 2023
In January, Atlanta Mayor Andre Dickens announced on social media that Atlanta PD arrested six individuals who were reportedly carrying explosives near the future site. According to the mayor, they, too, were using peaceful protests as a cover. Dickens said at the time that the city will "not tolerate"violence" and "property destruction." However, the leader assured that peaceful protests could continue.
Defend the Atlanta Forest is one organization pushing efforts to stop the construction of the training center. While that entity is primarily concerned with deforestation, others believe the facility will "bring harm" to the community. One member of Defend the Atlanta Forest, Matthew Johnson, previously stated they went through the proper channels to oppose the plans for about two years, to no avail.
There's a whole movement against the training center called Stop Cop City. Its members state on their website that "Cop City will never be built."
Copyright 2023, WatchDogReport.org