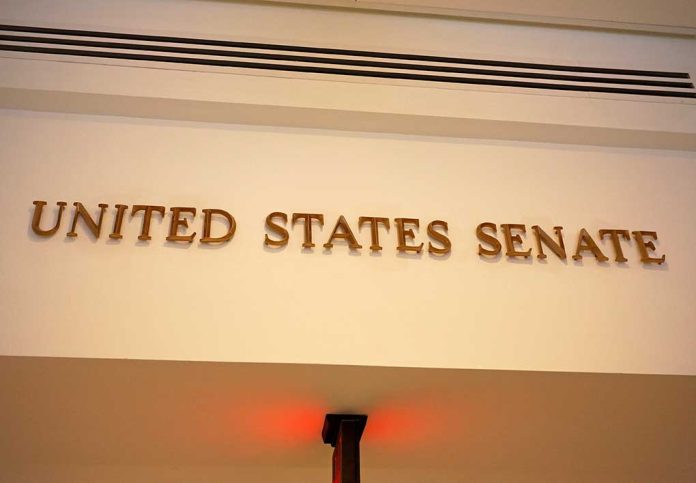 (WatchDogReport.org) – During a weekly press conference on Wednesday, July 26, 2023, Mitch McConnell stopped speaking for several seconds. He had only begun his opening remarks when he paused and stared straight ahead for about 20 seconds. McConnell did not answer when asked if he was OK. He was then helped to walk back to his office by an aide and Senator John Barrasso. McConnell returned a few minutes later. An aide disclosed that McConnell felt briefly light-headed.
Once he returned, McConnel said he was fine and continued with the press conference and answered questions. Many senators and attendees were concerned for 81-year-old McConnell after this brief episode.
The event transpired after McConnell suffered a fall back in March, resulting in a concussion and a broken rib. There has been no indication that McConnell has been having problems related to the fall. He has been performing his duties for work as usual since he returned in April.
Senator John Kennedy remarked that becoming a little light-headed occasionally is something that happens to "all of us." Senator Barrasso pointed out that McConnell returned to the conference and answered all questions presented to him, which were higher in number than usual. Senator John Cornyn said he has no reason to believe McConnell is unwell.
McConnell addressed many issues after returning to the conference ranging from congressional spending to the possibility of impeachment for President Joe Biden. On this matter, McConnell remarked that our country does not need to develop a habit of repeated impeachments because it is "not good for the country."
President Joe Biden reportedly called to check on McConnell after his brief episode. McConnell laughed and said he told the president that he had been "sandbagged," referring to a comment made by President Biden when he tripped over a sandbag and fell at the US Air Force Academy Graduation.
McConnell's clarity and good humor after being light-headed and needing a short break are promising indicators that his health is, as he says, "fine."
Copyright 2023, WatchDogReport.org