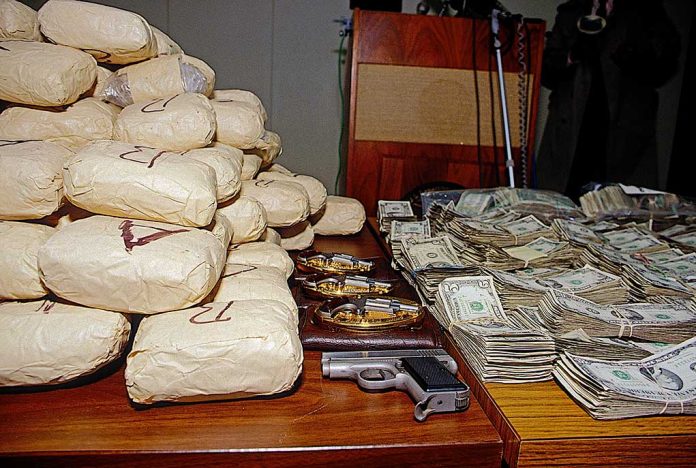 Military OPENS FIRE – At Least 11 People Dead
(WatchDogReport.org) – "Abrazos no balazos" translates to "hugs, not bullets," and it is the approach Mexico's president, Andres Manuel Lopez Obrador (aka AMLO), has taken in his approach to tackling crime. His critics say it's making the country less safe with his legacy on track to be the country's chief executive with the highest average annual homicide rate ever.
A group of Mexican police and military personnel were executing an operation in Texcaltitlán, Mexico, targeting a member of the La Familia Michoacana cartel when gunmen from the criminal organization attempted to ambush them. It didn't work out well for the cartel. The country's navy, army and national guard forces fought back. In the end 11 of the cartel members were killed and another 7 arrested.
Shootout leaves 10 dead in Texcaltitlán, State of Mexico https://t.co/vkJjv56TXE

— Mexico Daily Post (@MexicoDailyPost) June 15, 2022
Contraband seized after the shootout included 20 long guns, various handguns, bulletproof vests, and other military gear. The security forces suffered no fatalities and only three non-life-threatening injuries.
During his campaign to become Mexico's president, AMLO stumped on a promise to reduce confrontations between the government and the cartels, but his logic for achieving that seems suspect. He recently said that where only one gang is ruling a territory, there is less violence and, therefore, it meets his pledge.
Copyright 2022, WatchDogReport.org