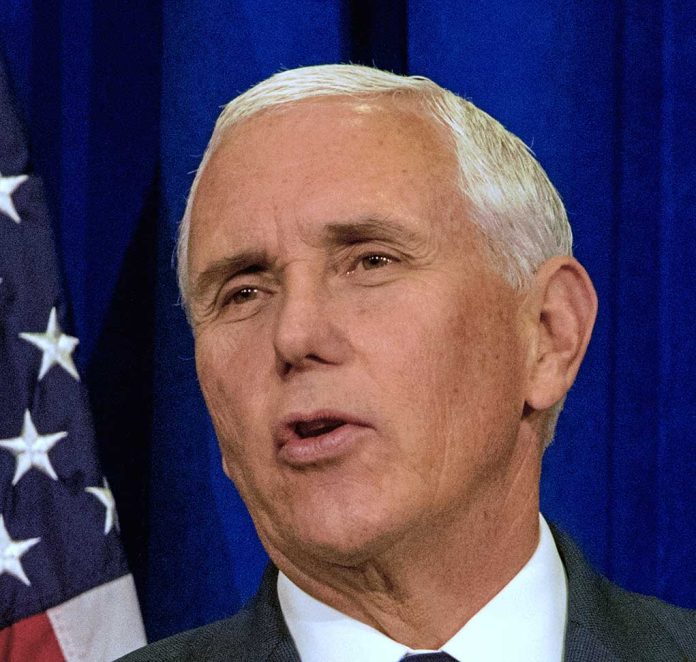 Mike Pence DEFENDS FBI – Makes Shocking Announcement!
(WatchDogReport.org) – A "Politics & Eggs Breakfast" sounds like it could be a recipe for an extreme case of heartburn, but it's actually a series of events held at Saint Anselm College in Manchester, New Hampshire. Former Vice President Mike Pence was the most recent speaker, and questions he fielded included ones about the FBI raid of former President Donald Trump's home at Mar-a-Lago.
FBI: Former Vice President Mike Pence: "Calls to defund the FBI are just as wrong as calls to defund the police." pic.twitter.com/vRD56HYMU1

— Forbes (@Forbes) August 17, 2022
The ex-veep said he was "disturbed" that the FBI was used as a tool by the current administration for the unprecedented act of raiding the home of a former US president. He was very clear he believes Attorney General Merrick Garland has been far from transparent when it comes to the reasons he took such an extraordinary step.
At the same time, recognizing that the Republican Party has always stood for the rule of law, he is of the opinion that calls to defund or disband the FBI are just as wrong as the Democrats saying that about local law enforcement. He went on to say that Americans must stand with the thin blue line at all levels while holding the decision-makers responsible for how those men and women are told to do their jobs. He also said the attacks on law enforcement must stop.
There has been much speculation regarding whether or not Pence will throw his hat into the ring to seek the party's nomination for the 2024 presidential election. This is led to further conjecture that he's trying to walk a fine line between being recognized as President Donald Trump's second-in-command and distancing himself from the more divisive events of their administration.
Copyright 2022, WatchDogReport.org