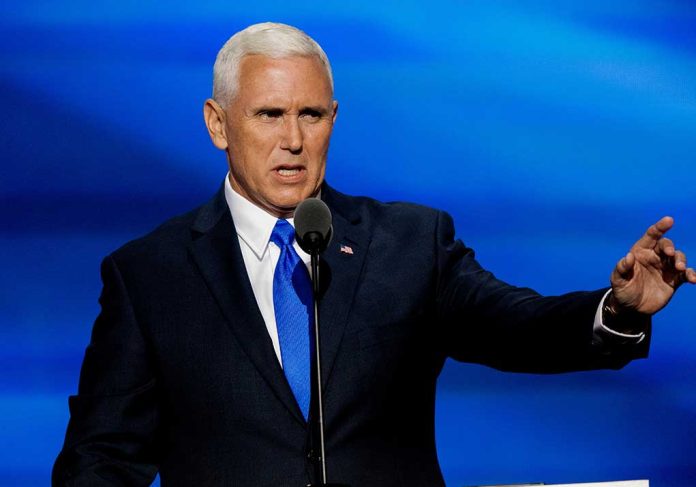 (WatchDogReport.org) – On December 1, the Supreme Court will hear arguments in the Dobbs v. Jackson Women's Health Organization case. It could be the case that overturns or chips away at Roe v. Wade, the precedent that allows for abortions in the US. Former Vice President Mike Pence has now expressed how he wants the high court to rule.
On September 23, Pence spoke to a crowd of conservative leaders from central Europe at the Budapest Demographic Summit. He said there's an "erosion of the nuclear family" resulting from divorce, shrinking birth rates, and abortion during his speech. He told the audience the US now has a conservative majority on the Supreme Court and he hopes it will "take action to restore the sanctity of life in the center of American law."
Former Vice President Mike Pence says he's hopeful that the new conservative majority on the Supreme Court created during his and President Donald Trump's administration will soon overturn abortion rights in the United States. https://t.co/VYl1K3FT1P

— ABC News (@ABC) September 23, 2021
The Supreme Court could do just that. The December case revolves around a Mississippi ban on abortions after 15 weeks of gestation. Currently, Roe prevents states from enacting abortion restrictions on women until the fetus is viable, which doctors maintain is at 24 weeks. If the high court rules in favor of the Mississippi ban, it will be a massive victory for the pro-life movement in the country — one Republicans have worked toward for decades.
Copyright 2021, WatchDogReport.org