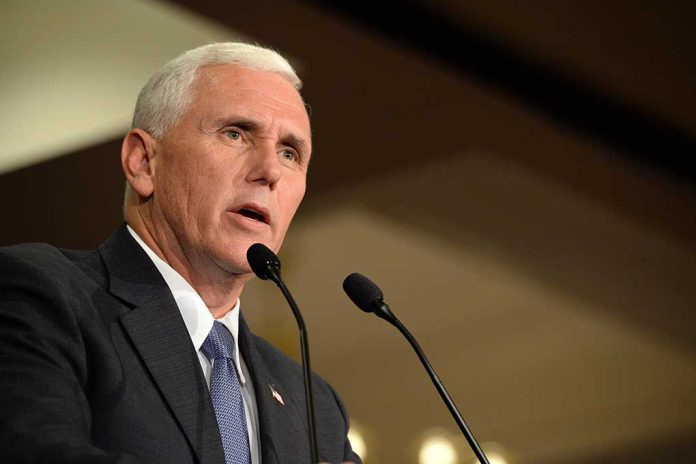 (WatchDogReport.org) – On August 8, 2022, FBI agents executed a search warrant at former President Donald Trump's property in Palm Beach, Florida, looking for classified documents he might have in his possession. Months later, former Vice President Mike Pence appeared in an interview on ABC News, stating he didn't take any classified documents home and couldn't think of any reason someone would do such a thing. Pence's words seemed to come back to bite him when the former second-in-command and his team found potentially classified docs inside his Indiana home.
On February 10, POLITICO reported that the FBI arrived at Pence's home to look for any other classified materials — and they apparently found some. A spokesperson for the former vice president, Devin O'Malley, revealed that agents found one more classified document. They also found six other papers officials didn't yet identify. The search wasn't a surprise to Pence, however, as he gave the FBI "unrestricted" access to his home for the planned event. Agents reportedly rifled through his home for about five hours.
The discovery of additional classified material at the Pence home will further complicate matters for the two special counsels. https://t.co/pjRHUdcDRm Ultimately, AG Garland will be involved in deciding whether any case should go forward in light of this overall context.

— Jonathan Turley (@JonathanTurley) February 10, 2023
The previous cache of documents that belonged to the US National Archives reportedly contained approximately 12 with classified markings. According to Reuters, Pence's attorney, Greg Jacob, found the documents, immediately notified the proper agency, locked them away, and delivered them to the archives. The DOJ has not yet assigned a special counsel to the Pence case, nor have they communicated the desire to do so.
So far, authorities have found classified documents in the homes of Trump, Pence, and President Joe Biden.
Although Pence was not present during the most recent search, his attorney was reportedly there at the time with explicit instructions from the former VP to cooperate fully. O'Malley stated Pence wants to be "fully transparent" about the matter. MSN reported that Pence took "full responsibility" for the mistake. He said the documents should have never been in his home.
Copyright 2023, WatchDogReport.org