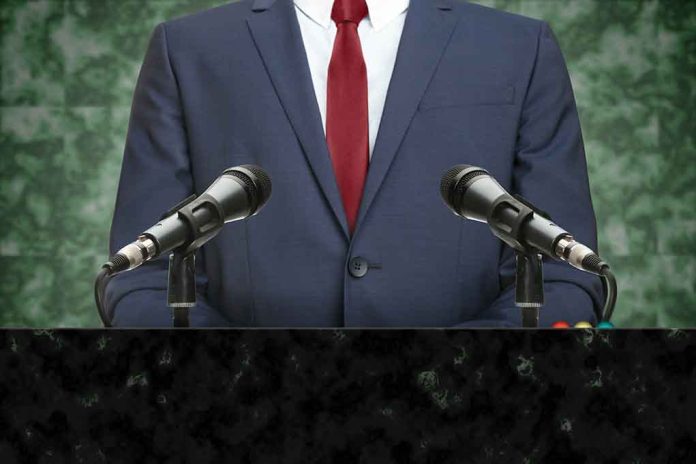 (WatchDogReport.org) – Former Vice President and presidential candidate Mike Pence has finally met the legal requirements to be eligible for the first Republican presidential nomination debate. In a statement, his presidential campaign said they managed to cross the 40,000-donor threshold, one of the two criteria set by the RNC for presidential candidates to participate.
Pence's presidential campaign also noted they reached out to inform the RNC that the former vice president had qualified. They also pointed out they were the first to submit their numbers for the verification process, claiming other campaigns have failed to take this step.
With this announcement, Pence becomes the eighth GOP presidential candidate to announce passing the threshold to be eligible for Republican presidential debates. While former President Donald Trump is one of the candidates who reached the criteria, he has yet to confirm whether he'll attend the first GOP debate.
Pence's campaign also stated they have over 200 donors in 40 states nationwide, which is higher than the 20-state threshold that the RNC mandates. The campaign also pointed out that Pence reached the donor threshold in less than three months, which was faster than other GOP presidential candidates.
Moreover, the former vice president's presidential campaign emphasized that they managed to accomplish these milestones without gimmicks or giveaways. Pence's team also explained that they brought in less than half of their donors using digital tactics, pointing out that events and direct mail keep providing good results for the campaign.
According to reports, since launching his presidential bid, the former vice president has focused on the early-voting states of New Hampshire, South Carolina, and Iowa. However, the latest GOP presidential primary polls showed negative results for Pence, as his support currently stands in the single digits. He's also far behind his former running mate, Donald Trump, who remains the favorite to win the presidential nomination.
Copyright 2023, WatchDogReport.org