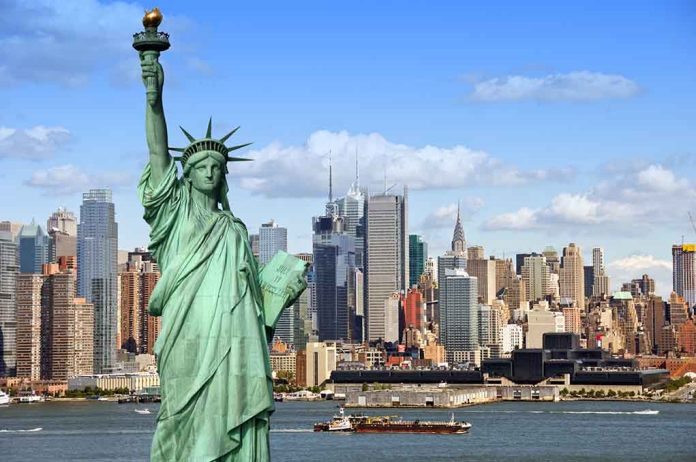 Statue Of Liberty To Be REMOVED? – World Leader Makes Shocking Request!
(WatchDogReport.org) – The name Julian Assange has been in the news feeds for more than a decade, and the founder of WikiLeaks has been waging an international game of hide-and-seek, all while fighting a legal battle to avoid Sweden and the United States. As courts in the United Kingdom are ready to approve his extradition to America, one nation's president believes the Statue of Liberty should be cut apart and put in crates marked "return to sender [France]."
No, not Joe Biden. Mexican President Andrés Manuel López Obrador (AMLO) said as much in comments made on the 4th of July, vowing to bring the issue to his American counterpart's attention when they speak later this month. López Obrador also said he would offer the fugitive political asylum if necessary.
Today President @lopezobrador_ of Mexico called for dismantling and returning the Statue of Liberty to France if #Assange is not freed.#FreeAssangeNOW https://t.co/lrsa1AT0wH

— Stella Assange #FreeAssangeNOW (@StellaMoris1) July 4, 2022
The United States Department of Justice (DOJ) filed a superseding (updated) indictment against Assange in June 2020, charging him with 17 counts, including Obtaining National Defense Information and Disclosure of the same, among others. Those charges carry a maximum sentence of 10 years in prison each and the forfeiture of all property related to those crimes if convicted.
For his part, Assange continues to appeal the extradition from the UK, but he's quickly running out of appeals. He could face up to 175 years in prison if he's convicted.
Copyright 2022, WatchDogReport.org