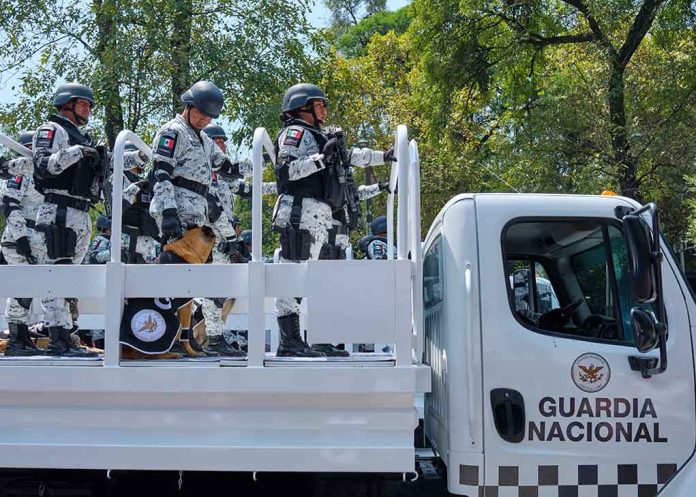 (WatchDogReport.org) – Corruption in the Mexican government is not a secret. The country has been at war with drug cartels since 2006, when former President Vicente Fox Quesada grew tired of the constant violence in the country. For 15 years and through the administrations of four presidents, it has raged, leaving upwards of 400,000 people dead.
One of the issues propelling the violence is government officials helping organized criminal gangs. Government officials are hindering the fight against the cartels y accepting bribes and allowing their criminal activity to strengthen them further.
The war isn't just causing problems with the Mexican people; it's impacting both US citizens and Central Americans.
The War Within
Mexico has had limited success in the war on cartels. That's because they're outspent, outgunned and outsmarted. Throughout the years, police have arrested numerous officials for working directly with organized criminals. Last Spring, the US Department of Justice (DOJ) announced charges against Adalberto Fructuoso Comparan-Rodriguez, the former mayor of Aguililla, for allegedly brokering a methamphetamine deal worth $4 million. The drugs, seized in Miami, were found hidden in house paint and concrete. It was the largest meth seizure in Miami-Dade history.
In 2020, US prosecutors arrested former Mexican Defense Secretary, Gen. Salvador Cienfuegos, for allegedly taking bribes from a drug cartel to allow it to traffic drugs into the US, including meth, cocaine, heroin, and other drugs. The year prior, in 2019, the DOJ announced an indictment against former Mexican Secretary of Public Security Genaro Garcia Luna for allegedly taking millions of dollars in bribes from the Sinaloa Cartel to traffick drugs.
Those were just some of the arrests in the last few years, and there are many, many more that date back to the beginning of the cartel war. The involvement of the Mexican authorities has helped fuel the war that's led to so much tragedy in the country.
Brutal Violence
In 2010, the CATO Institute revealed Mexican cartel hitmen had executed individuals in the United States. Between 2008 and 2009, seven people were killed in Laredo, Texas, by cartels. Additionally, the cartels have established relationships with gangs in America. They also provide drugs to those groups, which make it onto the streets in cities across the country, leading to more gang violence in the US.
In addition to the US, violence has spread into Central America and left dozens of migrants who have crossed into Mexico dead. Authorities have found dozens of bodies in mass graves across Mexico. Many of those bodies have been identified as migrants traveling through the country to get to the US.
As long as corruption in the Mexican government continues, the violence will continue.
Copyright 2022, WatchDogReport.org